by Beks
I've been listening to Dave Ramsey on my way to work and lately and he has seemed to often quote, 'Within 10 years, your salary will be within 10 percent of your 10 closest friends. Choose wisely.'
The statement was always a bit annoying to me. What am I supposed to do, befriend expensive lawyers and doctors while kicking my sweet but underpaid school teacher friends to the curb? Um. I don't think so.
This weekend, I was reading an old copy of the ever mature, wise, grown-up magazine… Cosmopolitan… which added to Ramsey's statement. Cosmo agreed that our salaries would match our closest friends but went on to say that our attitudes about our finances and about our lives will also mirror our closest friends.
Hey Dave, maybe you should focus on the attitude – not the salary.
My sisters and I started paying debt around the same time. Not only are my sisters dedicated to reducing debt, they are efficient – and often funny to watch – frugalistas. Shopping with my sisters is like going shopping with the worst version of Dave Ramsey.
'Yeah the dress is cute but debt is ugly. Put it back on the hanger.'
No, my sisters don't make a lot of money but their attitude toward reducing debt is contagious and in the end…
isn't that what matters?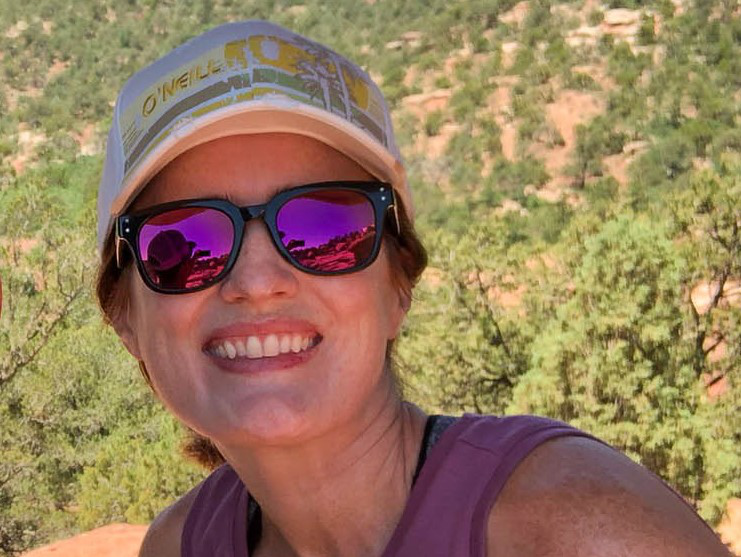 Beks is a full-time government employee who enjoys blogging late into the night after her four kids have gone to sleep.  She's been married to Chris, her college sweetheart, for 15 years.  In 2017, after 3 long years working the Dave Ramsey Baby Steps, they paid off more than $70K and became debt free.  When she's not working or blogging, she's exploring the great outdoors.