by Beks
I used to work for a 501(c)(3) charitable organization for several years that assisted abused women and children. It was a difficult job made more difficult by the constant instability of donations. Now that the economy has suffered, these organizations are suffering from lack of funding more than usual.
It's easy to say no. It seems like every time I buy dog food or a bag of groceries, someone is asking for money. I'd love to help, but I simply can't afford to donate a dollar every time I buy a head of lettuce.
Never have I stumbled over a request for donations like this…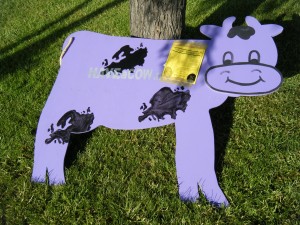 I came home from work last week to find a 3 foot by 4 foot wood purple cow in my yard. A letter was taped to its chest notifying me about the organization's (a local Christian high school group) desire to provide livestock to famished countries. They provided some options for the cow removal:
Pay $10 to have the cow removed.
Pay an additional $5 to have the cow delivered to a friend or neighbor.
Pay $15 for a 'No Grazing Permit' to ensure the cow never darkened your door again.
Or
Call the organization, tell them you aren't interested in the game, and they will pick up the cow free of charge.
There were six hideous purple cows in total haunting our city – and everyone knew about them. The funniest part of all? No one saw the cows being moved. They would simply disappear from your yard and reappear in someone else's. High school kids are amazing at being sneaky.
They took a serious situation, somehow lightened it, and made participating irresistible.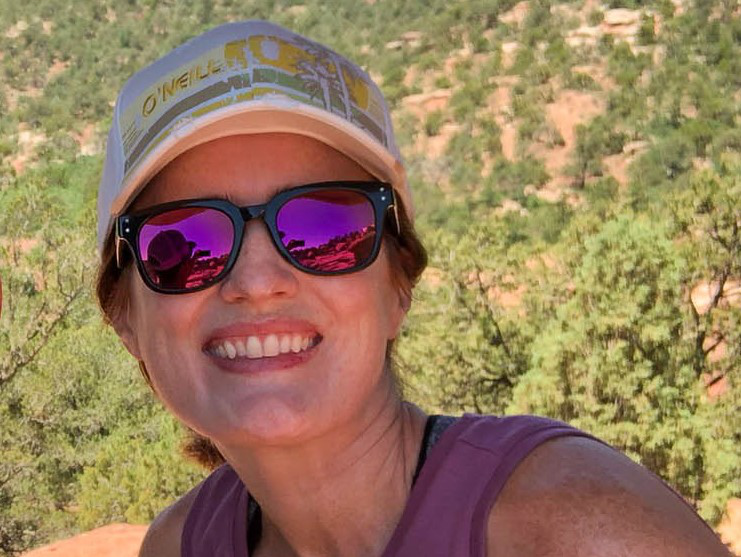 Beks is a full-time government employee who enjoys blogging late into the night after her four kids have gone to sleep.  She's been married to Chris, her college sweetheart, for 15 years.  In 2017, after 3 long years working the Dave Ramsey Baby Steps, they paid off more than $70K and became debt free.  When she's not working or blogging, she's exploring the great outdoors.