by Beks
I know I shouldn't admit this – heck, its bad enough you know how in debt I am! – but…
I don't wash my hair very often. I wash my hair no more than twice per week… and sometimes, not even that much.
My naturally curly hair can't handle it – that and I'd rather spend the extra hour it takes to dry my locks doing 'productive' things like sleeping.
But I've always felt lonely in my non-washing world. It's a secretive place. No one particularly likes to hear on a Friday morning that I haven't washed my hair since Thursday… of last week. I'd start immersing my hair in fragrant shampoo if people seemed at all put off but I have just the opposite reaction – people compliment my hair on a regular basis.
Apparently, there is a growing trend called the 'No-poo movement'. Nope, didn't make that up. Someone really thought 'poo' and 'movement' was a good combo. The movement is fueled by eco-conscious folks as a way to help the environment by reducing chemical usage and plastic waste but…
All I can think is, 'woo hoo! Another way to save a buck.' And I'm sure all you are thinking is, 'Wow, her penny pinching ways have taken her off the deep end.'
But, give it some thought or give it a try. Let me know how it turns out!
Learn more about the 'No Poo Movement' at:
NPR
MSNBC
Glamour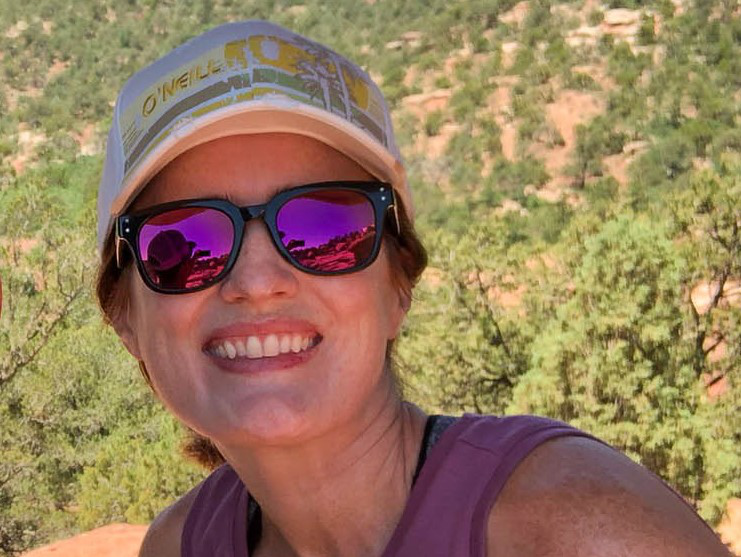 Beks is a full-time government employee who enjoys blogging late into the night after her four kids have gone to sleep.  She's been married to Chris, her college sweetheart, for 15 years.  In 2017, after 3 long years working the Dave Ramsey Baby Steps, they paid off more than $70K and became debt free.  When she's not working or blogging, she's exploring the great outdoors.