by Beks
I read an interesting article in Time magazine by Nina Easton about the fifth extension of unemployment benefits. Unemployment benefits can now run up to 99 weeks.
http://www.time.com/time/magazine/article/0,9171,1953704,00.html
She believes the extra long extensions to unemployment benefits are detrimental to pulling the economy out of the gutter.
My first reaction was to disagree. This is a tough economy and finding a job is difficult but… now I'm beginning to wonder if she's right.
When I was laid off in late 2008, I didn't apply for unemployment. I was so sure I'd find a job quickly that I didn't want to deal with the paperwork. I hand delivered 5-7 applications a day and before I knew it, 4 weeks had slipped by. I started to panic and a sense of desperation overwhelmed me. I bumped up my search, applied for any and every job including dog trainer and street sweeper, and found a job before 2009 started. I worked pushing shopping carts and boxing groceries until I found a permanent position.
When my husband was laid off in late 2009, he searched for jobs in his field and applied for an average of 3 jobs a week. We knew unemployment bought us about 6-9 months worth of time and were willing to wait for the right position. He was eventually re-hired for his old position a few months later.
No, I don't think this is true of everyone but I do wonder if nearly two years of unemployment checks is only making the problem worse.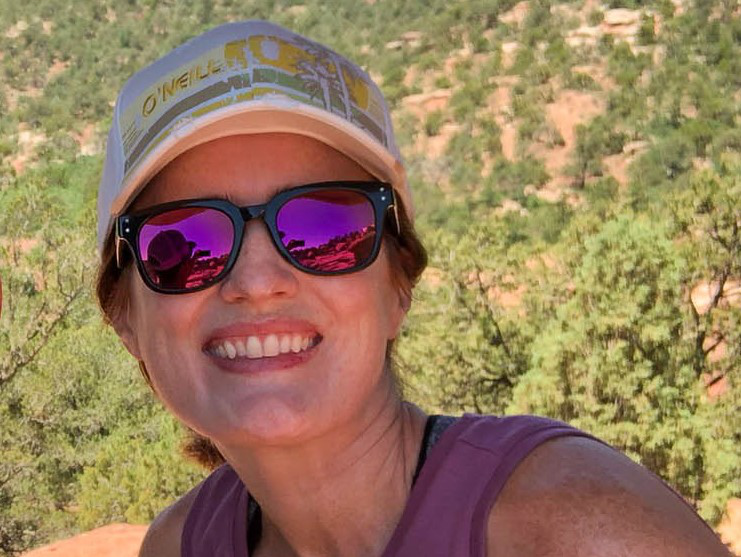 Beks is a full-time government employee who enjoys blogging late into the night after her four kids have gone to sleep.  She's been married to Chris, her college sweetheart, for 15 years.  In 2017, after 3 long years working the Dave Ramsey Baby Steps, they paid off more than $70K and became debt free.  When she's not working or blogging, she's exploring the great outdoors.