by Beks
When my husband first lost his job and I wrote about further ways to reduce my finances, a few readers gently pointed out that it looked as though I had missed making those cuts on my initial reductions for my debt free journey.
The truth is…
I didn't.
I have two simple choices when it comes to reducing my debt. I can sprint or I can marathon.
I am currently sprinting. I'm pushing, giving it my all, and taking no breaks. Unemployment is forcing me to take a hard look at every dollar. There is no dinner with friends, no movies at theaters, no new clothes, no dental insurance, no doctor's appointments, nothing. There is no waste.
Sure I could even go further. I could eat bread and water and be debt free faster. I could sell my car and bike to my bus stop in the dark and be debt free faster. I could stop wearing make-up, shower once weekly, and leave my electricity off and be debt free faster.
But my weariness would grow at the same sprinting pace and I would burn out before my balances ever read zero.
I can't sprint forever and once my husband is employed again, I plan on slowing my pace to what is was before his layoff. Every once in a while, I think it's OK to buy a $6 burger during happy hour at a nice restaurant. Once every few months, I like to buy my husband a bag of his favorite coffee.
This is my marathon. Sure, some folks will be faster and others will be slower but I'm running this debt marathon to finish – not to burn out before I see the finish line.
Are you sprinting or marathoning?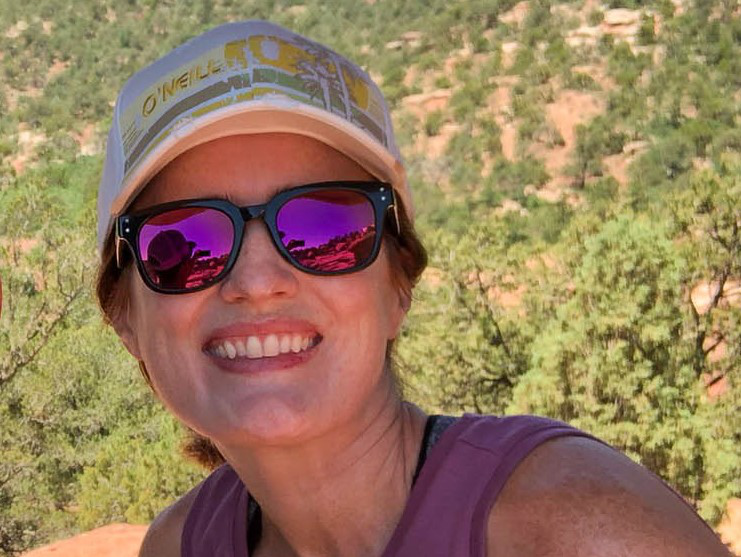 Beks is a full-time government employee who enjoys blogging late into the night after her four kids have gone to sleep.  She's been married to Chris, her college sweetheart, for 15 years.  In 2017, after 3 long years working the Dave Ramsey Baby Steps, they paid off more than $70K and became debt free.  When she's not working or blogging, she's exploring the great outdoors.