by Beks
My husband came to me smiling ecstatically Saturday.
"I have good news!" he said with delight.
Did he get a job? Did he find a thousand dollars in change while cleaning the couch cushions? I thought.
"The neighbor rented an industrial size rototiller and if I help him at his house, he'll bring it over here and we can use it! We can dig up the backyard!" he said.
It has become painfully obvious that my husband and I have differing meanings of 'good news'.
In his defense, we have wanted to tear apart our backyard for months but we haven't had the time or the money for a giant rototiller.
I don't know how you spent your weekend but my hours passed painfully. I followed my husband with a shovel and a water hose while he smiled with glee pushing the manliest piece of machinery our yard has seen. The layer of dust is so thick on my scalp, I'm on wash number two and I can still do a good impression of Pig Pen from Charlie Brown. I may have 'accidentally' sprayed my husband's face with water a few times out of sheer spite but it failed to wipe off his giddy look.
Next weekend our neighbor is renting a cement mixer… and has made the same offer. My husband said, "Sweetheart! We can finally widen our driveway – for FREE!! All it will take is a little bit of elbow grease!"
How is it that in less than a week, the Swine Flu is suddenly looking like a good way to spend Thanksgiving weekend?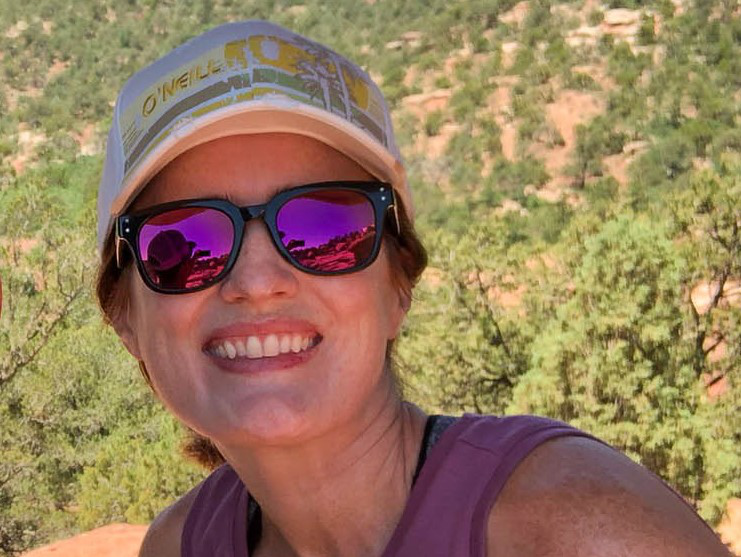 Beks is a full-time government employee who enjoys blogging late into the night after her four kids have gone to sleep.  She's been married to Chris, her college sweetheart, for 15 years.  In 2017, after 3 long years working the Dave Ramsey Baby Steps, they paid off more than $70K and became debt free.  When she's not working or blogging, she's exploring the great outdoors.