by Beks
My husband works a lot. He works days and nights and I do what odd jobs I can to help pay our bills more quickly.
We don't see each other often. Perhaps that's why our marriage is so great. We don't have time to fight – heck we're just so darn excited to see one another we don't really… um… talk much.
He took a rare three nights off last week and we went running and cycling together every day. We made dinner. We walked the dogs. We watched movies. We remembered what it was like to be married.
I couldn't help but think about how wonderful it was to have him around – to see him relax, even for just a night or two. He must have been thinking the same thing. He said, 'I want to work less and live my life more.' He has decided to work 6 days per week and 2 nights per week – and yes, that's a cut-back (he was working 6 days and 6 nights).
I can't agree with him more. As he toils to pay our debt, I can't help but wonder if our self-inflicted punishment of hard labor is worse than the crime of spending. I wonder if one day, we'll look back and regret the time we missed when our life was just us. We can cover our bills plus some without the extra work so we've decided to slow down.
So… we will pay things off more slowly BUT I have my husband back – and I've missed him dearly.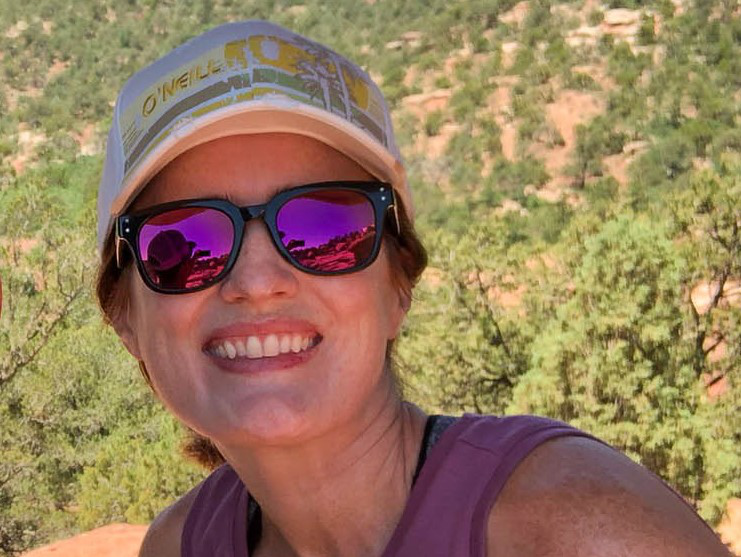 Beks is a full-time government employee who enjoys blogging late into the night after her four kids have gone to sleep.  She's been married to Chris, her college sweetheart, for 15 years.  In 2017, after 3 long years working the Dave Ramsey Baby Steps, they paid off more than $70K and became debt free.  When she's not working or blogging, she's exploring the great outdoors.