by Beks
Oops! Some readers have recently posed the question…
Why don't you sell the truck?
I neglected to explain the reason we're carrying the truck payment. It's funny that no one noticed the debt on the truck earlier. It wasn't until we paid down enough on the rest of our debt to make the truck HALF our total debt that someone asked about it.
My husband had a Chevy that gave out on us a few years ago and he's one of those few people who actually need a full size truck for work. He tows trailers, fills it with concrete, moves landscaping, etc. A reliable full sized truck isn't an option… it's a requirement. We financed a Toyota truck for 26K two years ago and at the time, it was a great deal – or at least that's what everyone likes to think after leaving a used car dealer.
Fast forward a few years, a few gas hikes, and a few construction related dents later and suddenly…
The truck is more than just a little upside-down – it's hanging from its toe nails.
We'd MAYBE be able to sell it to someone for 8K… if we made them test drive it in the dark and promise them it got 58 miles to the gallon completely powered by canola oil. But since we're honest folks, that's not an option. Plus, we'd have to buy another full sized truck reliable enough to take the 25 – 30 thousand miles a year he drives for work.
Take the nearly 5 thousand we'd have to pay for our upside-down loan and add it to the cost of another truck and it just doesn't make sense. I'd rather bite the bullet, pay if off by mid-year next year, and have a truck I know works for us.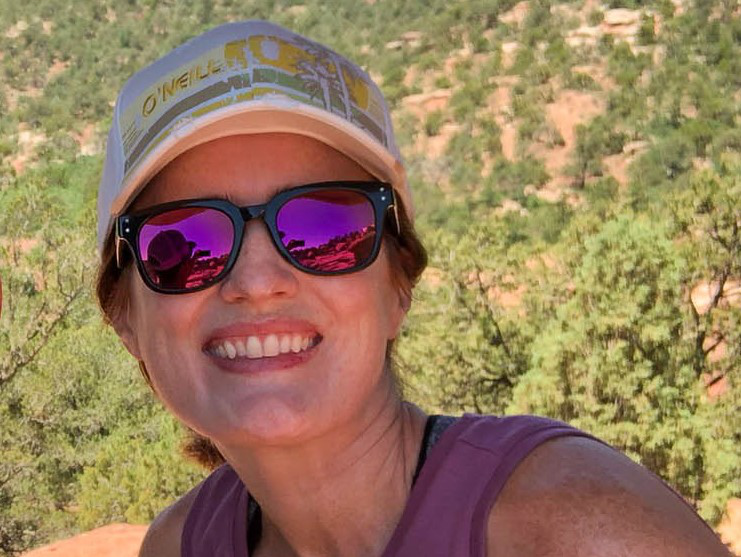 Beks is a full-time government employee who enjoys blogging late into the night after her four kids have gone to sleep.  She's been married to Chris, her college sweetheart, for 15 years.  In 2017, after 3 long years working the Dave Ramsey Baby Steps, they paid off more than $70K and became debt free.  When she's not working or blogging, she's exploring the great outdoors.