by Beks
As a government employee, I get a lot of angry letters about the way tax dollars are spent. Most of the anger should be redirected.
There are two types of spending: Capital and Operating
Capital funds are used to buy things (Ex: telephones, cars, desk chairs, radios)
Operating funds are used to pay daily operating costs (Ex: salaries, electric bills, services)
Obama's funds given to many government organizations in California are for capital expenditures only (I have no idea if it's the same way for other states. I only know what our agency is dealing with).
You can imagine the hateful letters, calls, and personal visits we receive when fire/safety/teaching staff and public services are cut while a new 21.2 million dollar diamond encrusted 'Welcome to San Diego' sign goes up.
Last week, congress approved 10% of the stimulus funds to be redirected to operational costs. This makes somewhat of a difference but many firefighters, police officers, and teachers are still going without jobs. Public transportation has been sliced. The routes around my house are gone – yet new driverless buses are sitting in a bus yard growing a layer of dust.
I'm not saying I know how to spend the money better. I don't agree with the stimulus plan at all. But for the love of everything – stop screaming at the people who have no choice on how the money is spent.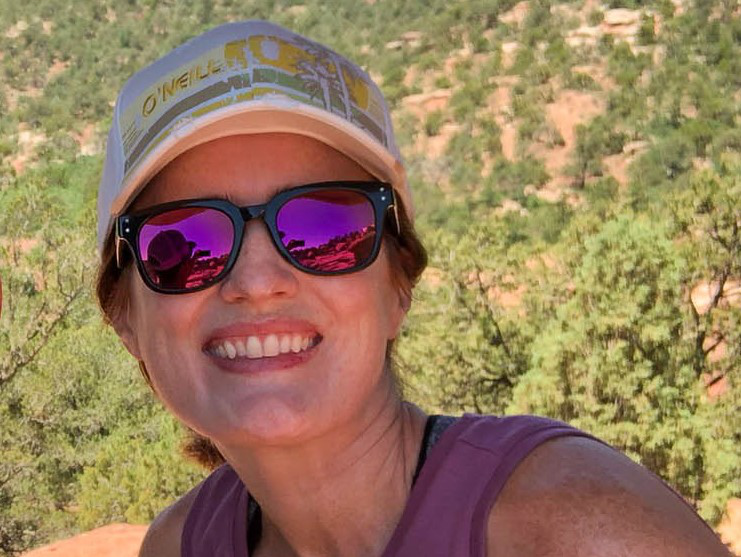 Beks is a full-time government employee who enjoys blogging late into the night after her four kids have gone to sleep.  She's been married to Chris, her college sweetheart, for 15 years.  In 2017, after 3 long years working the Dave Ramsey Baby Steps, they paid off more than $70K and became debt free.  When she's not working or blogging, she's exploring the great outdoors.