by Beks
First off, I have a correction to make. I wasn't completely honest with you and as much as that worked when I was dating (like when I said, "I absolutely LOVE football!" when the last game I watched was in the sixth grade), it's not in the cards in my communication with you readers.
I'm not 27 as stated in my first post…
I'm 28.
I don't lie about my age because I want people to think I'm younger. I lie about my age because I can't remember how old I am. I honestly forgot I was 28.
Isn't this supposed to happen MUCH later in life?
Why does this come up? My co-workers talk about my age a lot. They all assume I'm 21 or 22 and they act shocked when I break the news that I'm 27… er… 28. I guess the assumption is natural. I work for slightly above minimum wage and I'm surrounded by 18 year olds.
It could also be because, thanks to the greasy hot dog burner, I'm breaking out like a pubescent teenager.
Is it just me or does everyone feel 21 regardless of the emerging fine wrinkles and stray gray hairs?
It's this mentality that continues to make me struggle financially. It's OK to make stupid financial mistakes in your early 20's. It's not OK to continue those mistakes for the next 8 years. I guess I've always felt young so I always assumed that I'd live forever – and conveniently, that's how long it would take to pay off my debts… including those club cover charges… from my freshman year in college.
But the reality is, if I want to retire before say… 2078, I need to take care of my responsibilities. I need a sense of urgency.
My financial class gives me that sense once a week but I find it wears away after a few days. By the following Tuesday I'm debating the necessity of Enya's greatest hits or a discount cashmere sweater (fortunately I decided those were both non-necessities… for now anyway…).
Any ideas on how to keep that urgency? Other than someone poking me with a stiff cattle prod whenever I pull out my debit card?
How do you stay motivated?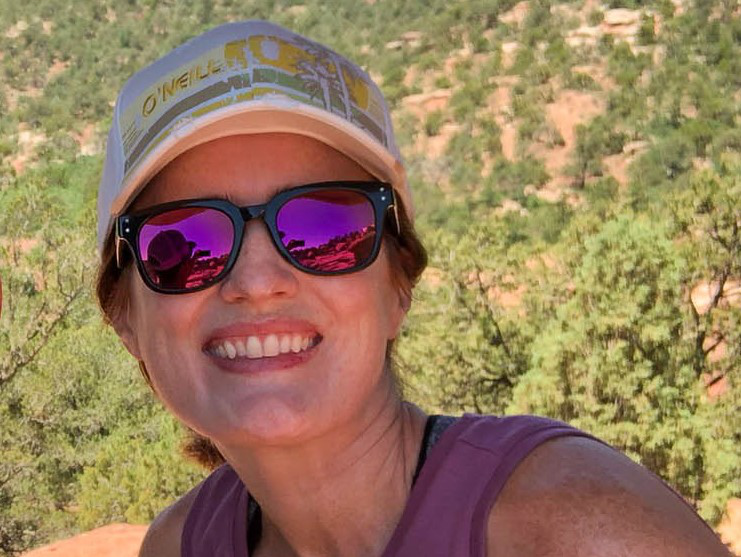 Beks is a full-time government employee who enjoys blogging late into the night after her four kids have gone to sleep.  She's been married to Chris, her college sweetheart, for 15 years.  In 2017, after 3 long years working the Dave Ramsey Baby Steps, they paid off more than $70K and became debt free.  When she's not working or blogging, she's exploring the great outdoors.