by Beks
I was pulling stray carts from the parking lot at my former job at the 'big box' store when two gentlemen walked by and said, "Don't they have a machine to do that?!?!?"
I smiled and said, "The machine isn't reliable. I am, so they send me out here."
One of the men looked down at my dirty hands and scuffed tennis shoes and said, "That's when I'd tell the boss to take his job and shove it. I'd never push shopping carts for a living."
The other man laughed and said, "Oh geez, no!"
They pushed their cart toward me and left. I stacked ten carts in a line and began to push them to the cart corral. As the tears started to trickle down my face, I couldn't help but think that those words were probably something I would have said before I lost my job. I have a university degree with high honors and over a decade of management experience. I would have never seen myself at this point either.
I stopped, leaned my head on the cart handle (I know – germs – but I was distraught), and thought, 'I have two options. I can either quit and go home OR I can bust my butt and get a paycheck – tiny or otherwise.'
I wish I could say it was an easy decision – but I had my head on that darn handle for at least 5 minutes.
I finally wiped my face and got back to work.
If this is what it takes to pay my bills, THIS is what it takes.
Our successes and failures are based on our attitudes. We can give up and fail… or we can decide that enough is enough and bear down for a fight.
I'm ready to fight.
Are you with me?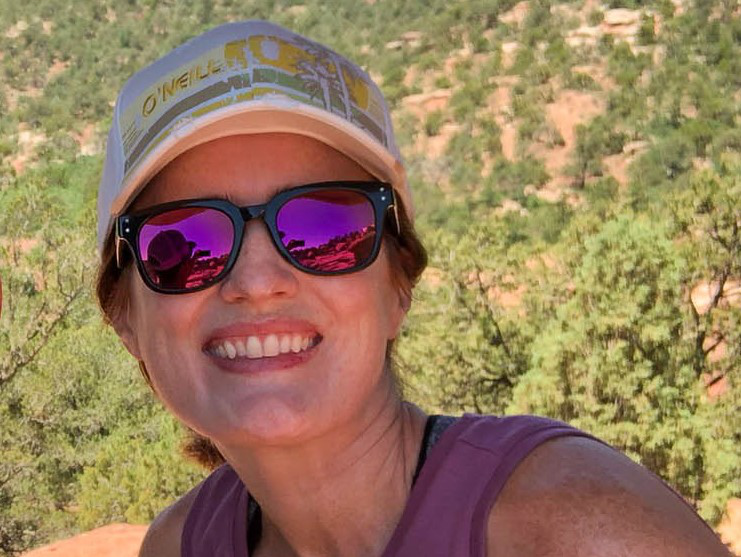 Beks is a full-time government employee who enjoys blogging late into the night after her four kids have gone to sleep.  She's been married to Chris, her college sweetheart, for 15 years.  In 2017, after 3 long years working the Dave Ramsey Baby Steps, they paid off more than $70K and became debt free.  When she's not working or blogging, she's exploring the great outdoors.