by Tricia
We went out yet again this weekend looking at the fall colors. I really wanted to post another fall picture since a lot of you seemed to enjoy the last one. My photo program isn't cooperating at the moment. I think I need to reinstall it.
[EDIT – I got it to work this morning 🙂 ]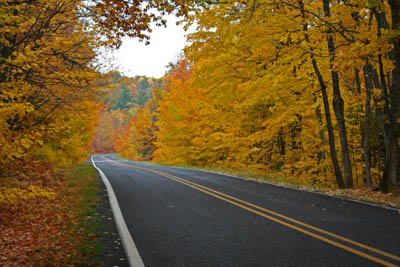 But I do have an in interesting financial tidbit to share from our fall color tour. We came across a few gift shops that were gearing down for the end of the season. That meant some very nice sales of 25-50% off. I was able to find a hat and t-shirt for $10 and my son was able to pick out a few Christmas gifts for grandma and grandpa for a nice price. We sometimes stop at gift shops to buy gifts for relatives, but it has been during the busy season. We need to start hitting them at the end of the season for the deals!
The downfall is that the selection is limited. You can only buy so many "My Town" shirts LOL. It's a nice change from the plain shirts we often buy for the low price.