by Tricia
This weekend, I spent a lot of time looking at our finances and figuring out our cash flow for the next few months. Things are still tight, but thanks to some money received for a project my husband is working on, things are looking up.
I paid some more on our credit cards today, and our credit card debt now stands at $20,951.
I am proud of the progress that we have made. I decided to chart it out so I can see graphically how we are doing: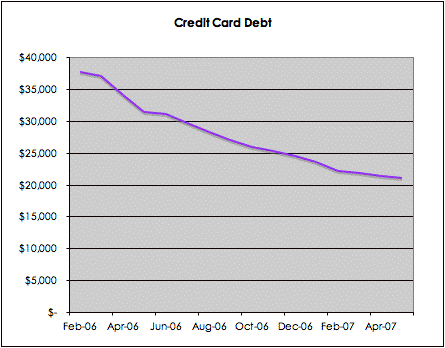 With looking at that graph, I see that we are nearing the halfway point. There's a few more thousand dollars to go before we hit it.
Sure, things have slowed down a bit around here with paying off our debt, but I am keeping focused and positive. There will be a point where we will see that line hit zero!