by Hope
As I have been tracking the money I spend for my personal goal of changing my relationship with money, I decided to begin using cash only for as much as possible. It just hurts more, and really limits what I can spend. I know this is age old money advice, but as you well know…I have to learn things the hard way.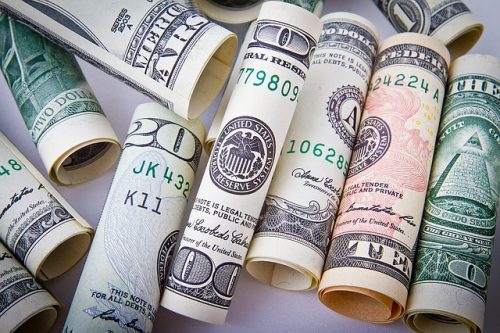 The exceptions are gas and regular monthly bills (paid from my checking account.) My question is how, do you keep your account information safe? I've had my checking account cleared out more than a couple of times. And have no idea what my security failure was.
Securing Your Banking Information
My debit card is never outside of my possession. I don't use it online. What can I do? What tips and tricks do you have to keep your liquid cash safe when you move to a cash based money plan?
With the money tracking I am doing, I withdrawal $100 at a time. I am using a Google sheet on my phone to track every penny in and out and setting categories as I have time. It's definitely a process to get in the habit. But even just tracking has opened my eyes a bit.
My Next Plan
I will get into this more when I have steady income again, but this experience has opened my eyes to how important it really is to get my single credit card down to a $0 balance.  While I have steady income, it's worked to pay it off and kind of use it as a revolving line of credit. When I don't, this does not work so well. So my next plan…pay off the credit card in full and keep it that way!  But first a job…