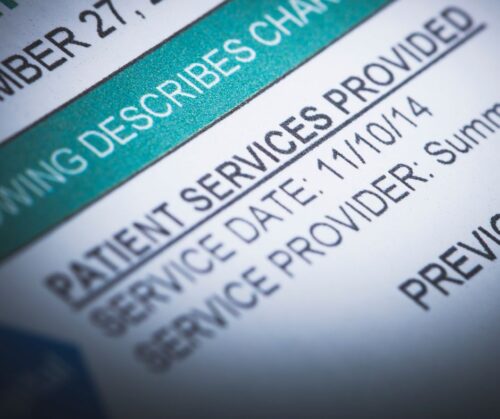 In my initial introduction here on the site, I mentioned some of my medical bills briefly. I didn't say much about them because, at this time, I still don't really know how much I owe. However, the medical bills have started rolling in and it's pretty overwhelming.
Health Issues After Giving Birth
I'll preface all of this by saying that I have a pre-existing chronic condition called Idiopathic intracranial hypertension. I was diagnosed with this when I was eight years old and have had some complications with it throughout my life, mostly blinding headaches, nausea, and vision changes.
I had a fairly easy pregnancy. Unfortunately, a couple days before her due date, my blood pressure started to spike and I had some swelling. The doctors were worried about preeclampsia and decided that inducing me would be the best option. My blood pressure hasn't been under control since then.
I neglected to go to the doctor for a while and suffered from postpartum depression and anxiety pretty badly. About a year after I had my daughter, I started having issues with UTIs and kidney infections. I also found out I was pregnant again. Unfortunately, the pregnancy was not viable because of all the other health issues I was having at the time. The little one just wasn't forming the way they should.
During this time, I found a doctor to help get my blood pressure under control. I also had several other concerns, including nearly constant pelvic pain (which has been going on for months and months now). Additionally, I had swollen breast tissue I was concerned about and I was back to having daily headaches. I also needed an allergy panel done and an eye exam was recommended as well. It all seemed to pile on at once.
Our Insurance Costs and Deductible
Thankfully, my husband has a full-time job with an international company. They have decent insurance – we have United Health. We pay about $600/month to cover the three of us for medical, dental, and vision. That's not bad at all, but our deductible is around $3,000. Until we've met that, the insurance covers very specific visits (preventative care, vaccines, etc.) or 1/3 of the medical cost.
How Much Do I Owe?
There are still bills coming in at this time (because I've had to go to more appointments recently). Right now, I owe about $600 to my primary care doctor. I've established a payoff plan with them at $40 biweekly until I have the money to just pay it off outright.
On top of that, I have additional bills coming in from specialists I've had to see over the last several months. I've had two ultrasounds (one on my breast tissue and one on my pelvic area), I have had a chest x-ray, and all of the bloodwork I get done is billed through a separate entity as well. This could potentially be relieved by switching to a different doctor's office (I'm not sure).
Not to mention, I had to have an allergy panel done at the end of December, which I've just received a $255 bill for. I also have an eye doctor bill that just came in for $310.
All of this money to be told I need glasses and they can't find anything else wrong.
Switching Doctors & Facing More Bills
All of these bills have been coming in and what makes it even more frustrating is I still have no answers. I'm in pain daily and there is no discernable reason as to why. On top of that, I've been on blood pressure medication that only helps sometimes. My heart will race when I'm sitting there relaxing and my blood pressure will shoot up out of nowhere (we are talking 170/100 at times with a resting heart rate of 110 bpm).
My doctor suggested more testing, but I'm honestly exhausted with it. I don't want to pay for more tests to potentially still have zero answers as to what's going on.
On top of that, I am just feeling unwell every day. So, it feels like I'm wasting money on my healthcare because nothing is being resolved. Several people have suggested that I get a second opinion on things and see another doctor, but then I'm looking at the same bills coming in from another office.
Right now, I am staying away from the doctor for a few months to see if I can get a handle on these issues on my own at home. I really have no interest in being poked and prodded anymore, but it feels so defeating too.
Readers, what would you do in this situation? Am I wrong for not seeking out a second opinion?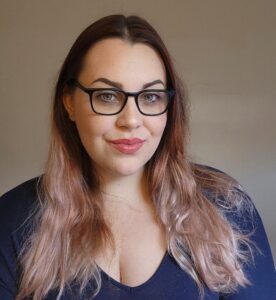 Amanda Blankenship is the Director of Social Media for District Media. In addition to her duties handling everything social media, she frequently writes for a handful of blogs and loves to share her own personal finance story with others. When she isn't typing away at her desk, she enjoys spending time with her daughter, husband, and dog. During her free time, you're likely to find her with her nose in a book, hiking, or playing RPG video games.