by Ashley
Over the years, my mindset has shifted a bit in regard to my thoughts about debt payoff. While I was once full hair-on-fire extreme to the extent that I made my own baby wipes and re-used bath water to water household plants, I'm now more moderate and balanced. A large portion of my monthly income goes toward debt and/or savings (48% of income in August; 44% of income in July, etc.). But I also make sure there's room in the budget for some "extras" that I never used to allow myself.
Labor Day Weekend 2022
One example is with travel. We used to only travel to see family in Texas. We'd go twice per year and travel in the car.  But my kids are now 10. They'll graduate at 17 so they only have 7 more years at home and probably only 2-3 more years that they actually want to hang out with me before the teen years set-in! Ha!
I want to be able to see and travel and do-the-things while we're able. But that doesn't mean we have to break the bank. Over Labor Day weekend, we wanted to get out of the extreme heat in Tucson (105*F still over labor day) and get to see and experience a part of the state we hadn't been before. So we loaded up the car and headed up to Fool Hollow Lake in Show Low, AZ. Show Low is a small, piney town higher in elevation. The daytime temps were in the 70s/80s and nighttime lows were 50s/60s F. It was PERFECT camping weather!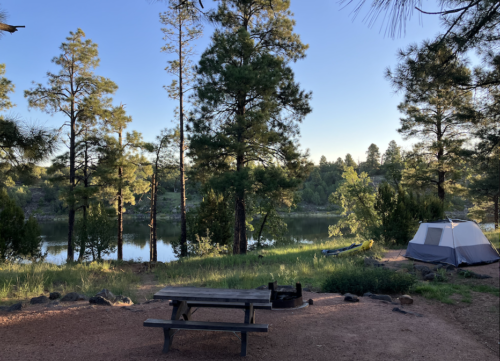 Price Breakdown
The best part was the entire "vacation" was done on a dime! We already owned all the basic camping gear (e.g., camp chairs, tent, sleeping bags, lantern/flashlights, etc.). Our costs came to:
Campsite 2 nights, $60
Gas $73
Food $55 < came from normal grocery budget
Our total price, then was only $188 for the full weekend, or $133 not including the food since that was part of our normal grocery budget. Can't beat that!
Food & Entertainment
I packed all our food. Bacon and eggs for breakfast. Lunches were homemade bento boxes with cheese, meats, and crackers for the first day, rotisserie chicken wraps second day, and PB&J the day we left. All with fresh fruit and veggies. We had two dinners – foil pack chicken night one, and sausage wraps with pasta salad (pre-made at home) for night two. Chips and trail mix for snacking. And smore's for dessert, of course.
We were camping at a lake with gorgeous weather so, of course, we did lake stuff! The kids swam, we blew up our inflatable kayak and kayaked a bit, and hung around the camp reading books/magazines. There was a beautiful nature trail/hike that we did, too. All with no money spent out-of-pocket.
I know tent camping is not for everyone, but we really enjoy it for a night or two away, especially when you have gorgeous weather and scenery! And you can't beat the price tag!
What did you do for the Labor Day holiday? Any other campers in the group?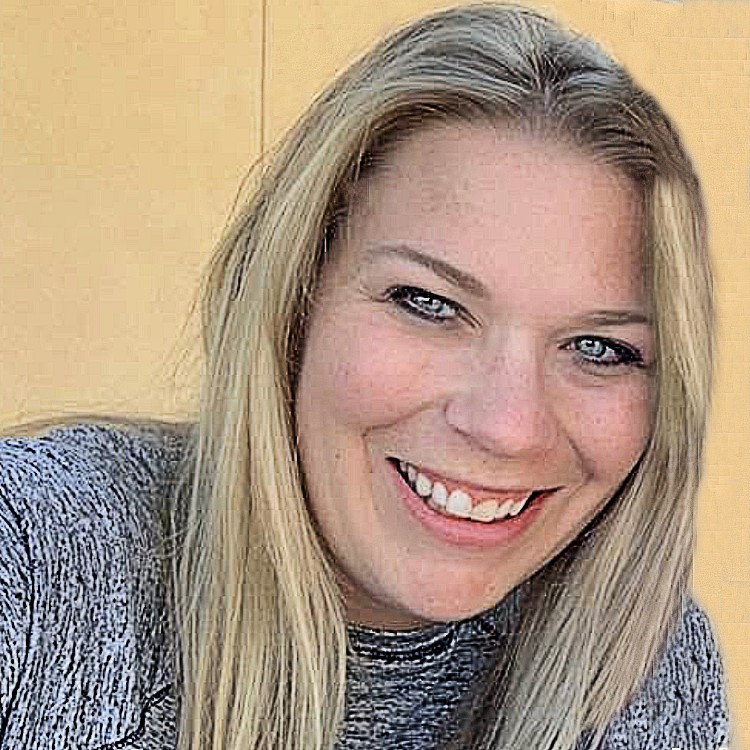 Hi, I'm Ashley! Arizonan on paper, Texan at heart. Lover of running, blogging, and all things cheeeeese. Late 30's, married mother of two, working as a professor at a major university in the southwest. Trying to finally (finally!) pay off that ridiculous 6-digit student loan debt!