by Beks
My sister lives in the country in Kansas on 60+ acres. She doesn't see family often and is always inviting us to visit. She tells us every year we need to stay at her family cabin in the Great Lakes and we loved going there this year with her. A week before we left the cabin, she invited us to drive down to Kansas with her to stay in her home. She's been trying to convince us to alter our Texas plans and consider a move to Kansas instead. Summer campsites are hard to come by and we warned her that if we came down, we could only alter part of our trip and would have to stay at her place for nearly 3 weeks. She agreed. She really wanted us to spend time exploring the area around her house so we could make an informed decision.
A week in, I realized this was a bad call. As the quote goes, 'Houseguests, like fish, begin to smell after three days.' My sister, a saint, never said a word but six extra people (four of them under 10) in a house for three weeks would wear on the most patient of people. Arguably, my sister has a large house and a large barn. There is plenty of space and the kids have spent a lot of time outside exploring her property but I felt terrible for settling on her space for so long.
Staying long periods of time matches my family culture. The same sister I'm staying with in Kansas will stay weeks, sometimes more than a month, with my parents when she visits San Diego with her family. My other sister lived with this sister for several years before finally moving into a place of her own. But this is the first time I've been the one staying in some else's space for longer than a weekend other than the cabin this summer and it just feels weird.
I offered to stay at a local campground, which insulted my sister. 'Why would you PAY to stay somewhere?!?' she asked, confused. But as I watch my kids occasionally run around and scream like banshees through her very clean, very orderly house, I cringe.
What takes a tiny bit of the cringe out is my husband is doing work on her house. Installing shower bars, shutters, and replacing shower valves. We split the grocery bills and the cleaning so it's not like we are lazing around.
Here's the question, do I stay at her house? Or do I go to a local campground? And if I stay, do I leave a parting gift? She'd never take cash but maybe a Home Depot card?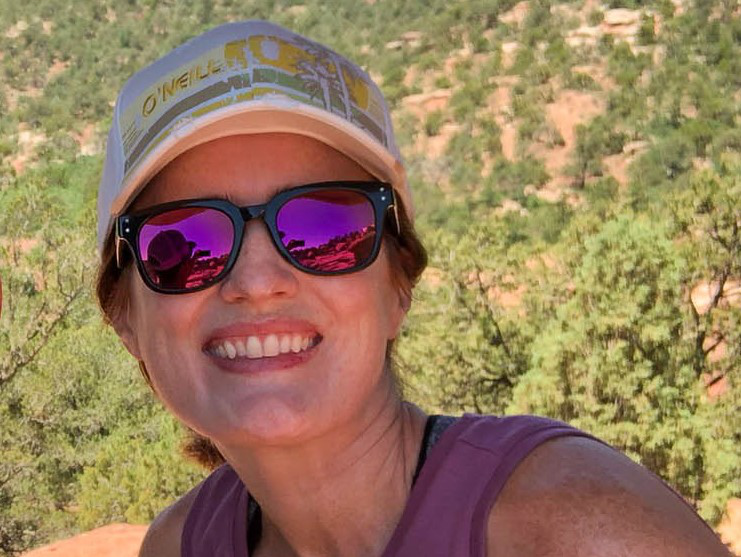 Beks is a full-time government employee who enjoys blogging late into the night after her four kids have gone to sleep.  She's been married to Chris, her college sweetheart, for 15 years.  In 2017, after 3 long years working the Dave Ramsey Baby Steps, they paid off more than $70K and became debt free.  When she's not working or blogging, she's exploring the great outdoors.