by Beks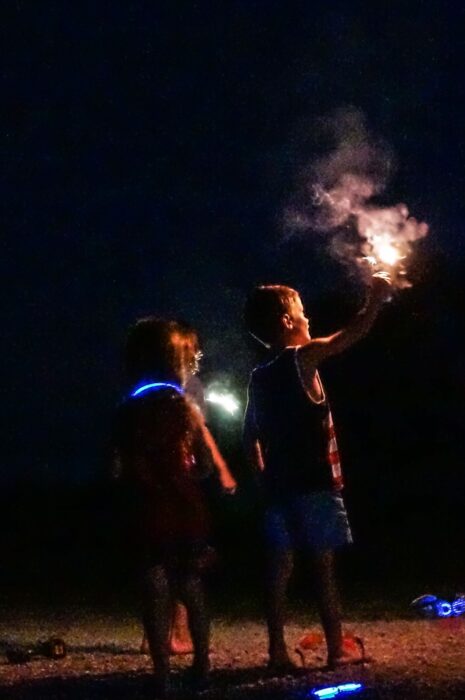 This was our first July 4th away from home. Thanksgiving and Christmas are always hectic, and we've spent plenty of those away from home but the 4th? The 4th is special to us. Every year, we camp on the sand and watch the fireworks. We have a core group of friends that always camp alongside us. My brother and my husband smoke meat all day. We play cornhole for hours. We dress in head to toe red, white, and blue and there are American flags on every single trailer. The kids have sandcastle competitions. We have traditions. Really special traditions on the 4th.
My brother and our friends camped on the beach without us this year. My son's good friend asked my brother where my son was and when he told him we weren't coming this year, the boy started to cry. As my brother told me this, I started to cry. Being gone for Christmas. No problem. Thanksgiving. Not a blip on my radar. Losing this tradition? It was an unexpected punch to the gut.
Adding to the sadness pile, my siblings who live out of town decided to spend the holiday in San Diego. They texted photos of the beach. Photos of them laughing playing cornhole. Photos of the city fireworks. They had no idea that with each new photo, I cried more. Homesickness hit me with a vengeance.
I started to doubt our decision. Is moving away the right thing to do? We're losing traditions! Really awesome traditions. Then I had a brief moment of reflection. I've been here before. I've felt like this already. There were so many times we missed out on vacations, restaurant trips, and events with friends when we were focused on paying off debt. We felt left out but paying down our debt was important. We focused on the long game and eventually we experienced the elation from being debt free.
I'm not going to say I ran outside shouting what a beautiful new day it was, I'm not Pollyanna for goodness sake. I was still sad. I still felt like I was missing out. I still cried a little. But I realized this is another choice for the financial long game. It's going to suck sometimes and that's OK.
In California, you can't light fireworks. You can watch the shows put on by the city at a distance but due to fire danger, you cannot light your own. Every street corner in the Midwest sells fireworks and we pooled our money to buy some with my sister. As soon as the sun set, we lit a glorious fireworks show. The kids screamed with joy at seeing something so beautiful up close. My daughter looked at me and said, 'This is the best day ever'
Maybe it wasn't so bad after all.
Choose the long game friends. Choose the long game.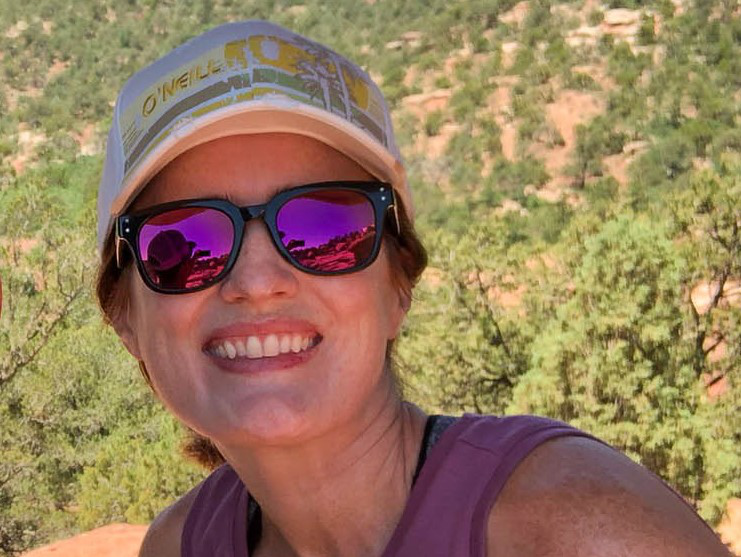 Beks is a full-time government employee who enjoys blogging late into the night after her four kids have gone to sleep.  She's been married to Chris, her college sweetheart, for 15 years.  In 2017, after 3 long years working the Dave Ramsey Baby Steps, they paid off more than $70K and became debt free.  When she's not working or blogging, she's exploring the great outdoors.