by Hope
This is the door I made. Okay, really my dad and I made it in May while he was here. I knew I wanted a barn door on my bathroom, but I also knew I couldn't afford a barn door. So while he was here to see the girls graduate and then take my mom home, we built one. I am really proud of how it turned out!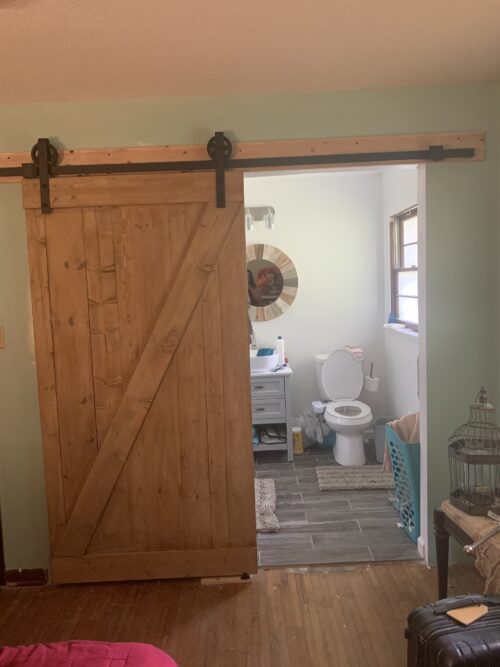 It is 43″ wide and 80″ tall. It is made of $93 of wood from Home Depot, stain and paint I had on hand and an $87 hardware kit from Amazon. The total for my custom made door was $180.
From all the research I've done, and people's feedback that have seen it…it would sell for between $600-1,000. Score for DIY!!
"Do It Yourself" this month
Now I know that a new door was a want and not a need. But this just makes have my very own home that much more special…having a door my dad helped me make.
Our challenge this month is to find a need or even a want and DIY it. Then come back to this post and tell me what you did and how much you saved by DIY'ing it yourself.
I've got several projects I want to do around my new house so this one will be easy for me. But just remember, that in addition to the experience of doing it and learning something, the goal is to save money so we can apply it to debt.
I look forward to seeing what you come up with. And sharing what I do. (I'm especially excited that Gymnast will be back from Texas so I can get his help on my DIY project(s). He hasn't been here since I officially closed on the house. I know that psychological win is mine and not his, but I'm still really proud to have a forever home for the first time for my kids.)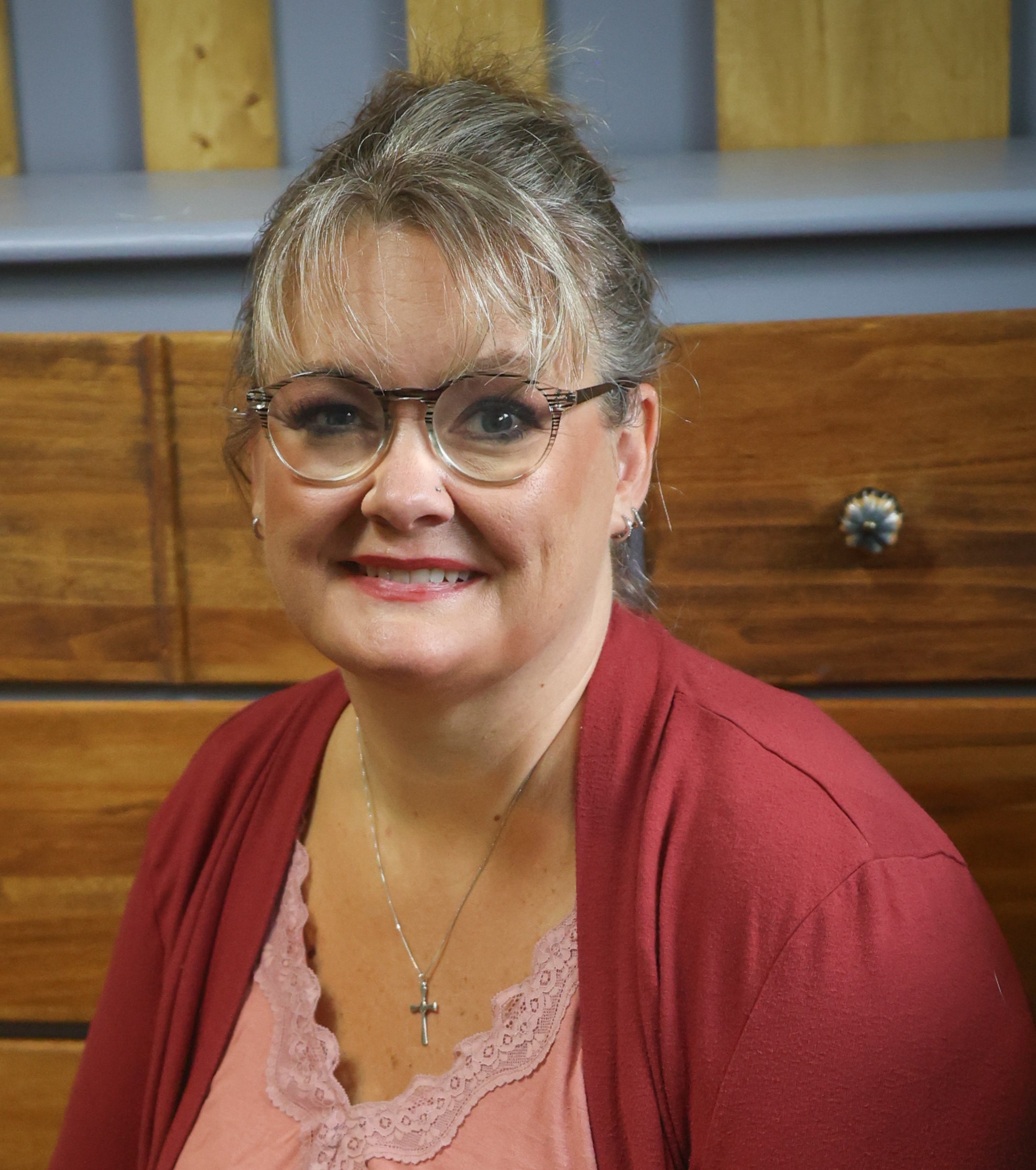 Hope is a digital marketing manager and foster/adoptive single mom to five kids. She has run her own consulting company for over 15 years and took a leap of faith returning to the corporate world in 2021 to a job and team she loves! Hope began sharing her journey with the BAD community in the Spring of 2015 and feels like she has finally mastered the balance between family first and wise financial decisions.