by Beks
First, we got slammed with an unexpected ER bill. Today, we got hit with an RV problem. Our travel trailer has a slide-out (the wall pushes out to make more room inside). A motor pushes the slide-out using a complicated cable system. We had stopped for the night and as I was pushing the slide-out, there was a loud BANG! I stopped and left it hanging halfway out. We fiddled with it but gave up and went to bed. Problem. The slide is stuck out. My husband drove to a repair shop down the road and we were quoted $1,000 to fix the slide. I guess we aren't going to eat this month?
Unwilling to pay the $1,000, my husband spent an hour on YouTube. Yes, YouTube. Turns out, every instructional video you could ever want is on YouTube. Let me clarify here, my husband is a mechanical guy. If you point him in the right direction, he can figure it out but I imagine the videos would help just about everyone do just about anything.
I sat out in the truck and worked while he carefully laid out all his tools and banged away at the slide. I'd check in on him every half hour and he'd be covered in grease saying everything was 'Great!'. Three hours later, he called me in to push the slide retract button while he stood outside making sure everything worked, and holy moly…
It did.
We hit the road again and didn't lose much time. We made it to our next scheduled stop only a couple hours later than expected. As I started to gather the ingredients for dinner, he pushed the slide extend button and it quietly pushed out exactly as it should. His face lit up in a proud smile.
'So how much did that cost us in materials?' I asked while calculating what things we would need to cut out this summer to make up for it.
He stared at the ceiling, 'Carry the one, plus 47, minus 4…wait…nothing. It didn't cost us a thing. I didn't need parts. The cabling needed to be re-routed and adjusted.'
NOTHING! It cost us nothing! First crisis averted. And we didn't have to spend $1,000! We still have about three days of driving to go but we're doing great!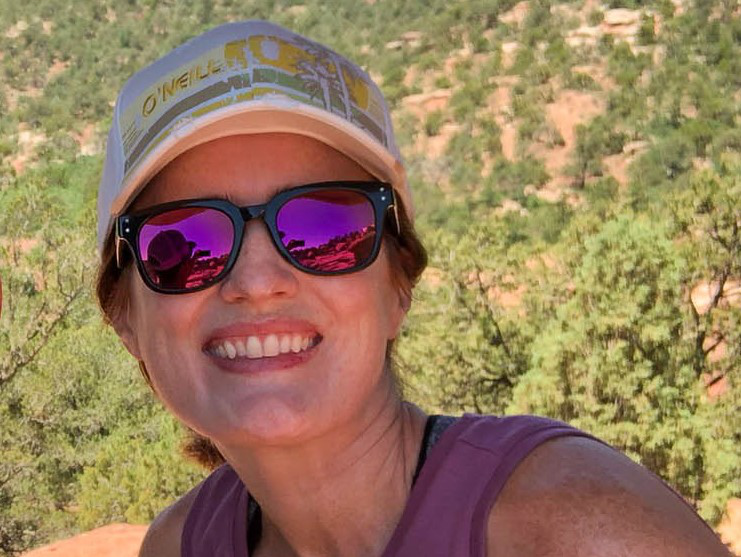 Beks is a full-time government employee who enjoys blogging late into the night after her four kids have gone to sleep.  She's been married to Chris, her college sweetheart, for 15 years.  In 2017, after 3 long years working the Dave Ramsey Baby Steps, they paid off more than $70K and became debt free.  When she's not working or blogging, she's exploring the great outdoors.