by Jenny Smedra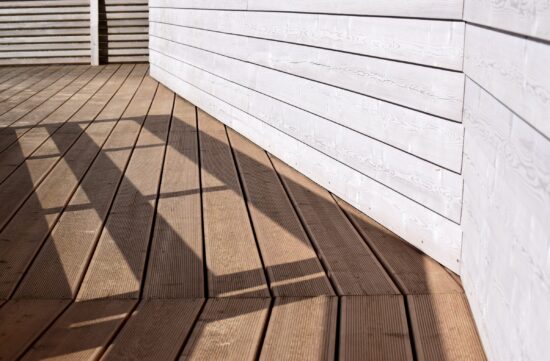 With summer just around the corner, my family usually tackles the outdoor home improvement projects this time of year. The garden is planted and yard work divided up among everyone. However, inflation and the price of construction materials are preventing many of our home improvement projects. Unfortunately, we are facing a necessary repair with a price tag I'm not sure we can afford.
The Home Improvement Project
My mom maintains a long honey-do list every year. But, there has been one nagging item topping the list for a few years now. Our deck has been in serious need of repair for about five years. It has withstood the elements for nearly 30 years, so we all agree it's about time that we gave it the TLC it needs. While most of the framework and joists are in good shape, the actual decking is slowly rotting away. It seems like every time someone goes outside, there is a new board that creaks or another hole that appears. Although it is not in immediate danger of collapsing, it can't go unattended for much longer.
In the past, my dad might have attempted to do the updates himself. However, health conditions have removed this option. The only way we are going to have it taken care of is to hire a professional.
How Inflation and Shortages are Affecting Home Improvements
After much discussion and consideration, my dad called a local contractor for an estimate three years ago. However, when he saw the final tally, he balked. He thought $5,000 was too much to pay for a job he could do himself. So, he put it off. Now, here we are two years later. We are in a situation where we can't avoid the problem much longer, but the cost of building materials has skyrocketed. It's a classic example of how hesitating to make a decision will bite you in the rear. While deck builds and repairs are always costly, the most recent estimate was double the initial bid. What's worse is that we have called nearly every contractor in the Omaha area, and no one is able to even look at your project until spring. Some even have recordings that give referrals to other companies since they are booked so far into the future.
We are not the only ones experiencing these issues. The rising inflation of building materials is affecting everyone's home improvement and construction projects. Even large-scale projects have been delayed due to the increase in the cost of steel and wood. And while prices have already hit recent highs, it seems as if it will only continue to go up until supply chains catch up to the demand.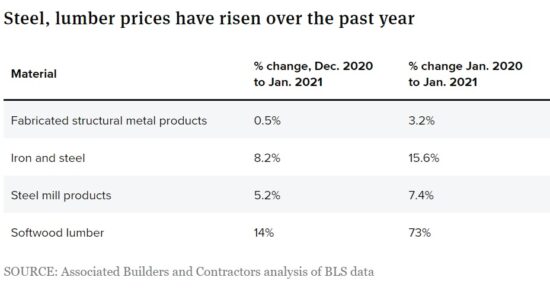 Stuck Between a Rock and a Hard Place
So, that brings me to my current position of beings stuck between the metaphorical rock and a hard place. Since it is not my home, it isn't my decision to make. But, my mom is begging for help after several failed attempts to talk to him. She feels she has waited long enough and wants to be able to use the outdoor space again. While it might not be my place, sometimes I am the only person who can communicate with him about financial matters. My question is: What's the best way to approach it?
We have a good relationship with the initial contractor who gave us a fair bid. Since we will be able to keep most of the deck's original structure, we only need to replace the decking and railings. We also found cheaper options for the spindles that save on the final bill. All in all, we are looking to spend $8,000-$10,000 to complete the repairs.
However, my dad has a severe aversion to spending money. His anxiety over spending money has been crippling in the past. And since he makes the final decisions, it is going to be a hard sell. My guess is that he will want to wait a little longer to see if the costs of building materials decline. Unfortunately, I'm not sure that is a gamble we can make.
I find myself in a precarious situation, but want what's best for everyone. While we could wait one more year, it could be even more expensive later on. Even the professionals say that we shouldn't wait any longer. What is the fairest way to handle this without stepping on toes?
Read More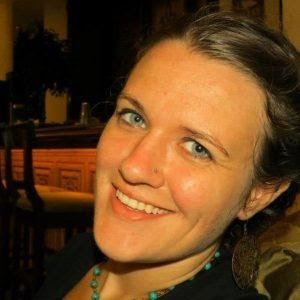 Jenny Smedra is an avid world traveler, ESL teacher, former archaeologist, and freelance writer. Choosing a life abroad had strengthened her commitment to finding ways to bring people together across language and cultural barriers. While most of her time is dedicated to either working with children, she also enjoys good friends, good food, and new adventures.