by Beks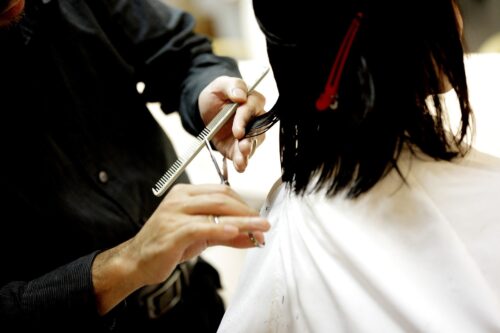 California, like many places across the county, has moved into the Purple Tier.  Frankly, I think the color spectrum could be improved.  How am I supposed to know that Purple is worse than Red?  Can we just do Red, Orange, Yellow, Green please?  I feel like those are all colors we understand…but I digress.
We have moved to the tier that shuts down restaurants, gyms, churches, and…*gasp* hair salons.  Despite the fact that we kinda knew the numbers weren't good and 'purple' (whatever that means) was in our future, I didn't see my stylist.  My husband has actually been coloring my hair every 8 weeks or so since the pandemic.  Colorist? Yes.  Stylist capable of cutting hair? No.  He is not.  So now, we hit 'purple' and my normal stylist is shut down.  I cried.  A lot.
Outdoor hair cutting is permitted but the only ones available right now are the discount chains.  Yup.  Supercuts and Great Clips.  Queens and Kings of the $15 haircuts.  I've never been anywhere other than salons but desperate times call for desperate measures.  My daughter also needed her first haircut.  Yes friends, I know she she's 5.  We're always a little late to the game.  Brushing her hair has been like brushing a dollar store doll.  Horrific knots and jagged ends.
The discount hair chains don't do appointments so I simply drove up and waited for what surely would be the most painful and traumatizing experience of my life.  I parked.  I did some deep breathing.  I put on my mask.  I signed in online.
There was no wait.  The stylist was seriously, AMAZING.  She did an AWESOME job on my daughter and an AWESOME job on my hair.  Seriously friends.  I paid $30 combined for our haircuts and they were just as good as the ones I've been paying a lot more to have done.  Even with a $10 tip, I was still wayyyyy under what I normally pay just for me.  It was fast.  It was painless and IT WAS UNDER BUDGET.  I may have installed the app on my phone.  I may have already calendared my next haircut.  This might by an every other haircut thing now.
I'm tired of focusing on how awful things are.  Can we take a minute to say, "Covid sucks but every once in a while, we're going to try new things.  We're going to make new discoveries.  We're going to grow a little.  We're going to do a happy dance."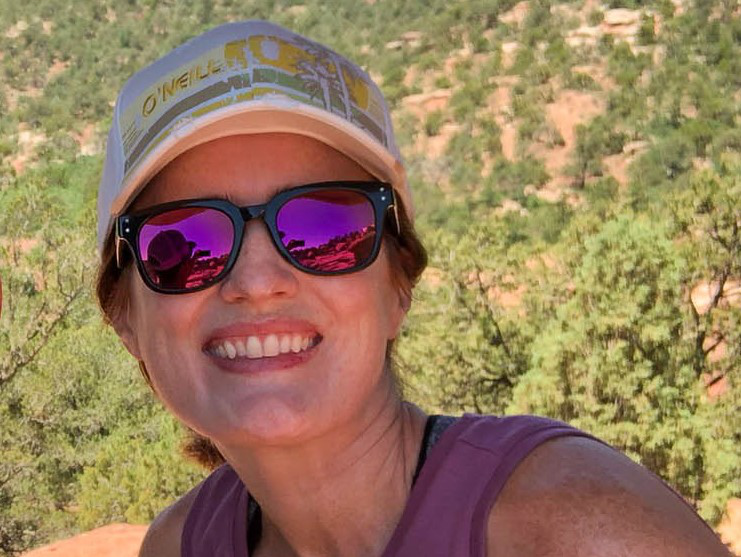 Beks is a full-time government employee who enjoys blogging late into the night after her four kids have gone to sleep.  She's been married to Chris, her college sweetheart, for 15 years.  In 2017, after 3 long years working the Dave Ramsey Baby Steps, they paid off more than $70K and became debt free.  When she's not working or blogging, she's exploring the great outdoors.