by Beks
We've been on the road for a while and, as expected, it threw everything into upheaval.  Physically, I slowed down.  I stopped running. Some days the temperature dipped into the 20's and my California skin is much too thin.  I don't even own a jacket warm enough.  My diet was destroyed.  I regularly eat healthy and I don't drink alcohol more than 2 days per week.  Travelling has meant more unhealthy convenience foods on the road.  Generally, when we camp, we eat hot dogs and smores.  I have beer.  It's a rare treat and I enjoy it.  The problem is, every day is 'camping' and I need to establish new eating and exercising habits.  It's not that I don't know how, it's just… I've been lazy.
How's the budget?  Let's just say it's pandemic level mess.  We've travelled more than we thought which means a lot of gas.  It also means we are stopping for oil changes and truck maintenance.  At home we rarely drive so this isn't a budgeted expense.  We also have been getting a lot of food lately.  Expensive food.  There are local dairies and meat markets.  Yes, they are more expensive than the local grocery store but the food is absolutely amazing.  I've never tasted cheese this good. Don't even get me started on the great local beers.  In the moment, I justify the spending saying I'm supporting small, local businesses who are struggling in a pandemic but the reality is, I can't afford it as often as I've been getting it.
There's also a lot of random spending.  One of the local dairies offered to spend a couple hours showing us around the farm for $50.  The kids got to spend nearly an hour petting calves.  They learned how cows are milked, how alfalfa is grown, and all about making cheese.  They got to climb all over tractors.  Did we really need to spend $50 on that??  No!  But my kids learned first hand that milk doesn't show up magically at the grocery store and they have a new respect for the hard work that goes into that.
I have to train myself that this isn't a vacation.  This is our life for the next few months.  Spending, eating, and exercising all need to be managed.  We're headed home in a few weeks to tie up a few things.  We'll be home for a bit and then we will hit the road again.  If we keep spending like we've been spending, we won't have enough saved to make it through the next trip so it's vital we get it under control this week.
Change is always difficult for me.  Responding more quickly these days is important.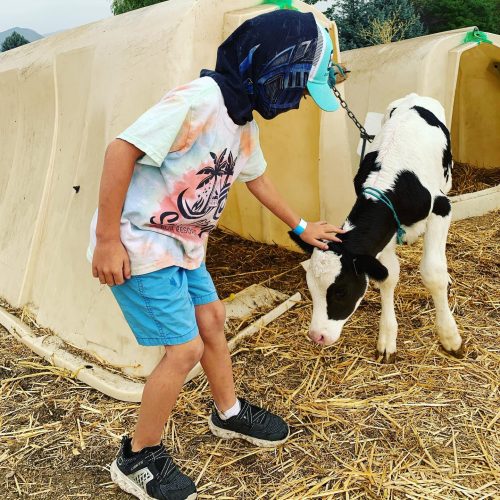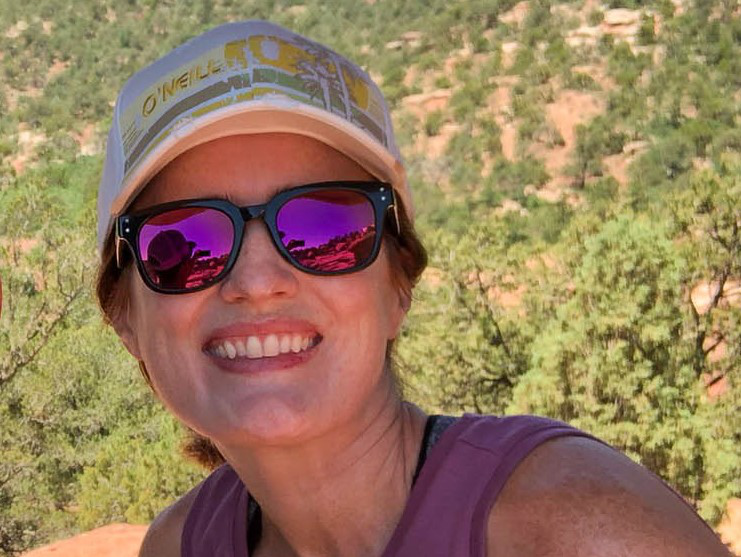 Beks is a full-time government employee who enjoys blogging late into the night after her four kids have gone to sleep.  She's been married to Chris, her college sweetheart, for 15 years.  In 2017, after 3 long years working the Dave Ramsey Baby Steps, they paid off more than $70K and became debt free.  When she's not working or blogging, she's exploring the great outdoors.