by Hope
In my last post, I mentioned that our dryer is now dead. I am still waiting to hear from the possibly handyman and History Buff is scouring his workplace for good deals/clearance dryers that might get me a better price, delivery and a warranty. Thank God for a hefty emergency fund, I don't have to worry about the cost of this issue.
But the same day that my dryer died, I woke up to an email from Upwork indicating a client had done a chargeback on the 3 payments they made to me this summer (last payment was June, I believe.) So Upwork was 1) removing that money from my account and 2) asked that if I wanted to fight it I write them back. Believe me, I wrote them back!
This is the first time EVERY I have had a client pay me and then dispute it. Especially one that I completed the work for…a brand new website for a brand new business.
Project Background
I got this client via Upwork. I was hired to create a brand new website and he was going to provide all the content – copy, images and videos. I gave him a great price because this is a super simple, straightforward project. Or so it seemed…
It should have taken a week, maybe two. I completed the site within a week of receiving all the documents.
Round 1 of revisions. Okay, no problem.
Round 2 of revisions. Understandable and not atypical.
Round 3 of revisions. "Thank you for all the great advice and extra work, I definitely want to compensate you for your time."
Round 4…5…6.
He wanted to change colors, fonts, videos…he wanted me to edit videos. He wanted images switched, new testimonials added…and on and on. It took months of back and forth.
Then he wanted more…set up a CRM for me, create a lead magnet and no on. I finally put my foot down because these were outside of the scope of work.
By this time, he had approved all the work and paid me in three separate payments based on milestones I had set at the beginning of the project.
Then after all that, he filed a complaint with Upwork. And he wanted me to refund him monies because he hired someone else to edit videos and on and on.
The dispute was closed after over a month of mediation and no action was taken.
Fast forward over a month, maybe closer to 6 weeks.
Chargeback
And this morning I receive a notice that even thought he willingly released payment to me on 3 separate occasions. Even though I have text messages and emails of him saying how much he loved the site. And even though we spent over a month in mediation. He's still trying to get my work for free…
And as of now, he succeeded…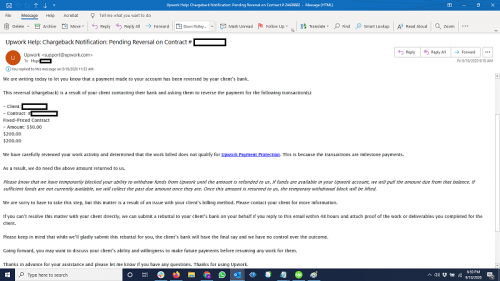 I did write back, attached text messages of his "thrill" with the work done including him stating he was paying me, etc.
And Upwork has said that they will file the dispute but it could take up to 45 days. Meanwhile, they will take the money from my pay account…
Oh, and let me tell you the best part…I went to look at the site. He has taken it down. Like completely, not even redirected the URL. But a quick Google search of his name and the business type…I found his new domain name. And it has the website I created, same branding, everything.
I submitted the information with the dispute and I am praying they find in my favor. So we will see…
Now I'm waiting for the other shoe to drop…2 crisis in one day. Praying there is not a third.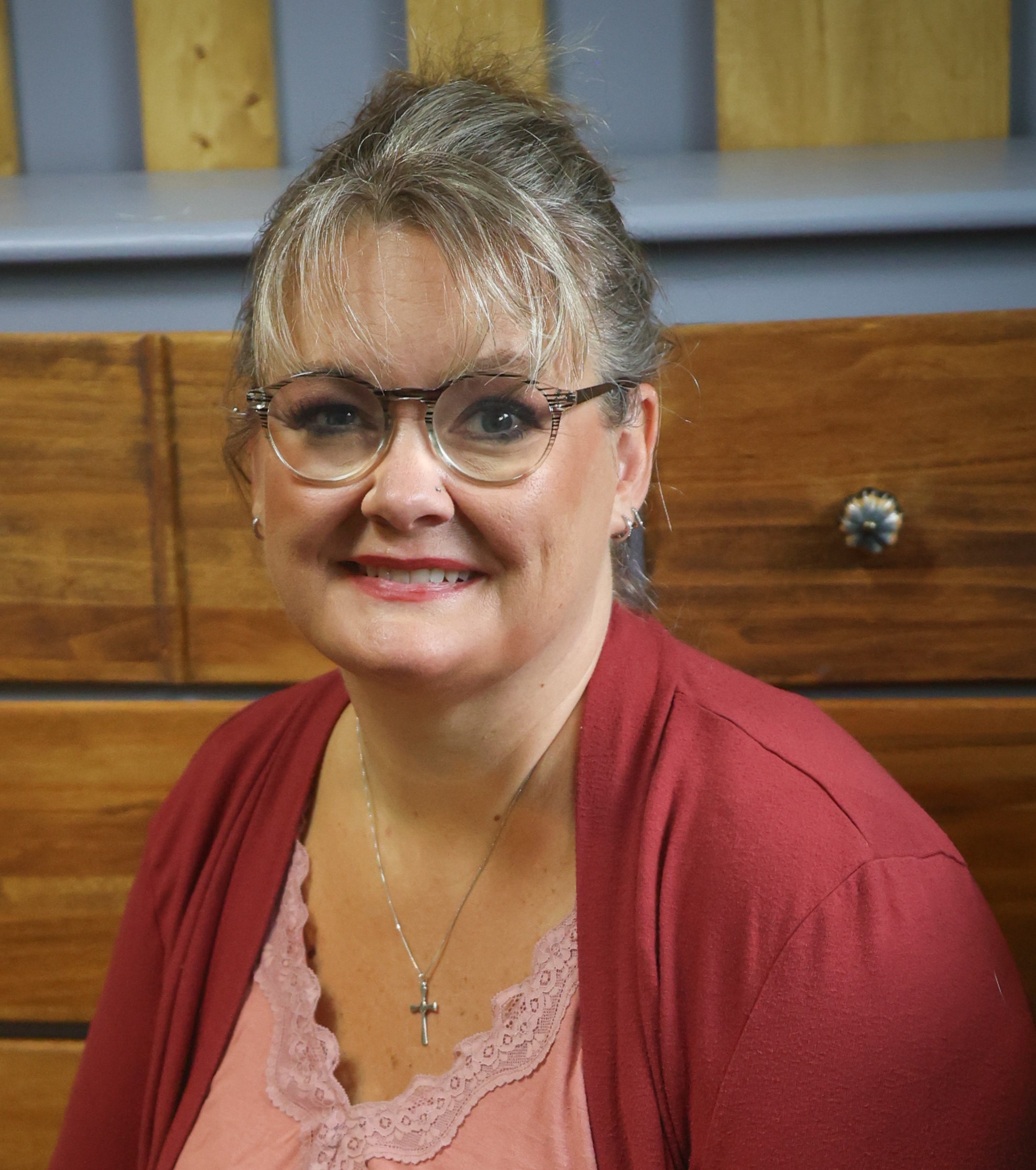 Hope is a digital marketing manager and foster/adoptive single mom to five kids. She has run her own consulting company for over 15 years and took a leap of faith returning to the corporate world in 2021 to a job and team she loves! Hope began sharing her journey with the BAD community in the Spring of 2015 and feels like she has finally mastered the balance between family first and wise financial decisions.