by Hope
This is more of a personal update so please skip if you are only interested in money related posts.
Today is my mom's birthday. At this time, my parents will arrive for a visit next week.And we will celebrate with her then. We all know it's a dangerous time to travel especially for the elderly with pre-existing conditions. But they have decided to risk it.
My mom was diagnosed with Lewy Body Dementia several years ago and more recently Parkinsons. My dad is her caretaker. Three of my younger siblings live close and help out when needed. But it's getting harder. My mom's decline is noticeable. She no longer recognizes my dad.
They are coming so my mom can see her mom one more time. And even with that, they are/she is not sure she will recognize her.
My dad created a special bed in the back of their van for my mom to make the trip. They've been loading her up and taking short rides to get her used to it. It will be a long trip, especially with a man she doesn't know anymore.
Right now, they plan to stay for a week but they will play it by ear depending on how my mom is doing. She will be able to see her mom in person. The facility my grandmother is in is allowing visits two days a week with an appointment.
This is their Birthplace
Since my parents were both born and raised here, this will give my dad a much needed break. We will take over caretaking duties and give him some freedom to see friends, visit his old stomping grounds and just breathe a bit.
His roots run deep here and if all my siblings weren't already in Texas, and my mom would have accepted it, they probably would have settled here when they left Virginia. My mom is not nor has she ever been very connected so other than her mom and two brothers and us, she will not see any one or rather care to see anyone (even before her illness.)
Staying Connected
I believe I've written before but since COVID happened, we have had weekly video calls with whomever is available so we can see our mom/grandmother and she can see us. It has helped but with that the decline has been noticeable.
My youngest son is definitely her favorite, none of us even tries to deny it, and she just lights up when he shows up on a call. Sometimes it's just the little things.
When she's down or confused, our saying to her is "it's okay if you don't remember us, we remember you." Thankfully despite the pain, we can all still laugh about it, but we all know things are going to change quickly from here on out.
I'm sure us playing with the funny filters does not help her recognize us any better, but they do make her laugh. So we always end the call with a "family photo." It may not be how we want our time to be right now, but we are definitely making the best of it.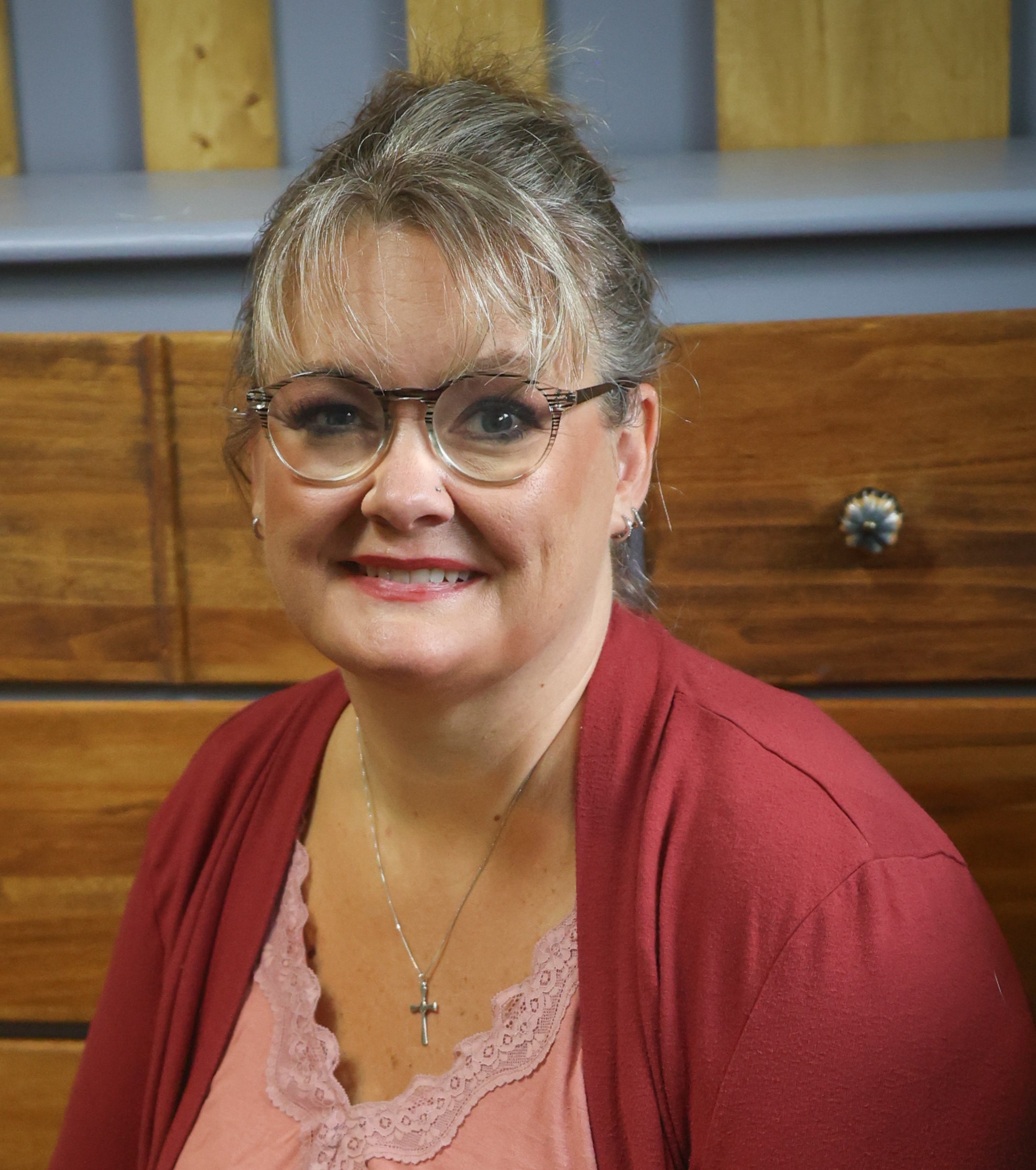 Hope is a digital marketing manager and foster/adoptive single mom to five kids. She has run her own consulting company for over 15 years and took a leap of faith returning to the corporate world in 2021 to a job and team she loves! Hope began sharing her journey with the BAD community in the Spring of 2015 and feels like she has finally mastered the balance between family first and wise financial decisions.