by Hope
With time on our hands, we've decided to start a side hustle we can all participate in.
Advantages
Super low start up costs
Little marketing required
Work on it when we want
Something we can work on together or separate
Main materials super cheap and easy to get around here
There are some super talented kids in my house (and that's not just a mom brag)
Disadvantages
Reliant on the right person seeing our product
Takes up a good deal of space
Will need to master some new skills
Need to track expenses pretty closely so we don't go overboard
What are We Doing
We are going to be refinishing/recycling/revitalizing old solid wood furniture. In most cases, the plan is to just give pieces a good cleaning and facelift. In other cases, we will be re-purposing the piece depending on condition.
Here's where we are starting:
Bought 4 pieces of furniture within 10 miles of us, each under $30

Small corner shelving unit – $10
Coffee-ish, drawer unit on wheels – $10
Chest of drawers – $25
What-not cabinet – $30

Have set up workspace with all our paints – we have a TON of paint stuff. Between the kids art and working around our house, we've got all sorts of colors, types of paint and brushes. (You can see a few of the paintings Gymnast has completed this summer. He's probably done a dozen pieces on all sorts of mediums in the last couple of months. There are several hanging in local shops as well. So far we haven't been willing to sell them, but I am running out of room on my walls…so that will probably be the next step.)
Collected other supplies from around the house. We have a palm sander, sanding blocks, painters tape, hammers and finishing nails. (We've got some power tools too, but I didn't set those out since our workspace is outside.)
Financial Agreement
I fronted the cash for the initial purchases and purchased all the supplies we are using. (I didn't buy any new supplies, just purchased these in the past so they are here.) We've decided that instead of tracking everything little thing we use it will be easier to just have a standard fee for use of the existing tools and supplies. This eliminates the headache of counting every nail or ounce of paint, etc. but still pays me back for the supplies and over time, builds our fund to restock supplies or buy more tools.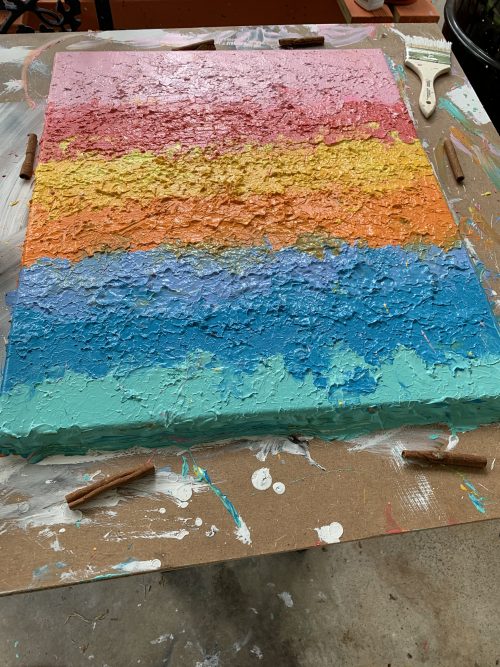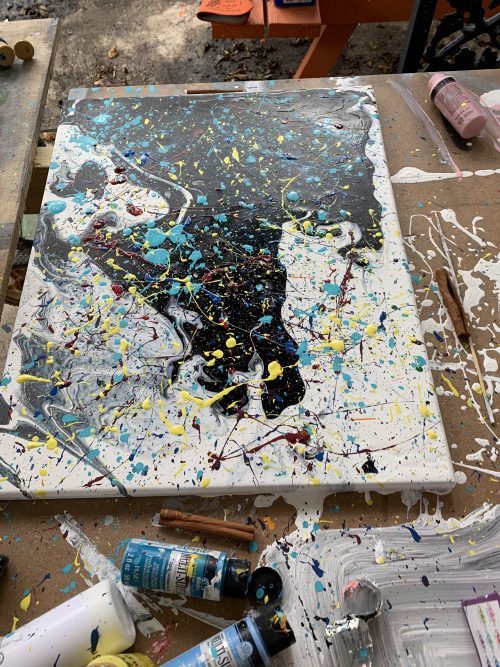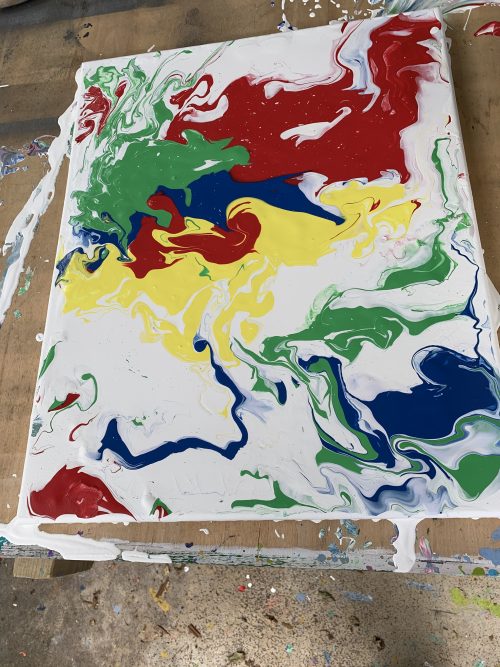 If we have to buy anything specific for a piece that we don't have here, we will add it for that piece alone. For the time being, I have decided on a set $10 fee per piece for existing supplies and tool usage.
This means that for every piece completed, I will receive the initial cash cost + $10 for tools and raw materials. Whoever works on the piece will split the money from the sale. For now, I am going to let them price out each piece and we will see how it goes.

Teaching Business Lessons
The kids and I talked extensively about this especially in regards to artists. (Gymnast has a very specific and specialized side hustle he wants to start, but the initial investment will be several hundred dollars.) We have discussed what costs artists need to consider when pricing a piece – the raw materials, their time, delivery costs (shipping) and how unique the piece is.
We've also discussed how to be competitive in a sometimes over-saturated market. How one can compete by price, by creating a unique product, creating a sense of urgency and limited availability and much more.
I'm looking forward to this side hustle and seeing what the results are. I will definitely post some before and after pictures of the pieces. We are hoping to complete and sell the 4 pieces listed above this month. Wish us luck!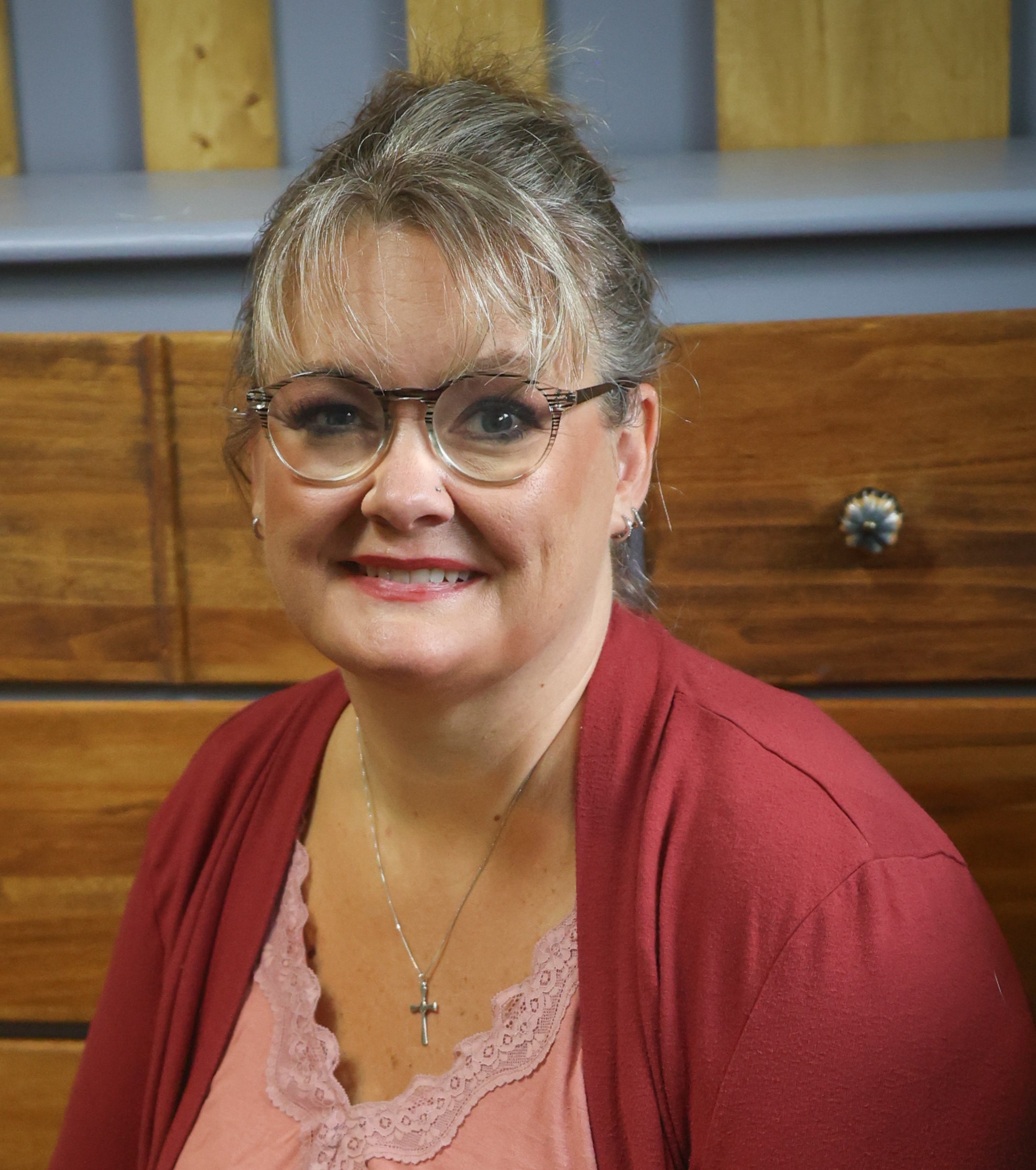 Hope is a digital marketing manager and foster/adoptive single mom to five kids. She has run her own consulting company for over 15 years and took a leap of faith returning to the corporate world in 2021 to a job and team she loves! Hope began sharing her journey with the BAD community in the Spring of 2015 and feels like she has finally mastered the balance between family first and wise financial decisions.