by Beks
There were lots of fantastic questions on the last post so it made the most sense to lay it all out in the same place especially since there may be lots of folks who are considering long term trips right now.
Q – Have you considered renting out your home while you are gone?
A – Yes. There are some big problems with this idea though. First, there are 6 of us in 1,200 sq. ft. and we homeschool. The prospective money we could make off AirBnBing our home didn't offset the cost/burden of moving out the school room set-up and our personal belongings. That, and in the time of COVID, the liability/risk factor is high. If someone got COVID, could they say it was because we didn't adequately clean the home between renters? Lots of hassle. Very little reward.
Q – Does your health insurance cover you out of state? Will you get stuck with a huge hospital bill?
A – We have the worst, best insurance out there. We have an HSA which means we pay 100% of all medical expenses out of pocket until we hit our deductible (that's the bad part). Once we hit our out-of-pocket maximum, our insurance pays 100% of medical and prescription drug costs for the rest of the year (that's the good part). The out-of-pocket maximum is less than our emergency fund. This would be the same whether we were in-state or out of state but it's something everyone should look into when traveling, particularly during a pandemic.
Q – Should you use the trip money to pay down your mortgage instead?
A – This is a hard call. We saved up money for a fall trip and my husband got some unexpected side jobs so we aren't going into our emergency fund or stealing from another budget bucket BUT, I recognize this experience won't be what it would have been had we not been knee deep in a pandemic. There will be no stops at amusement parks or zoos. There won't be family dinners at fun restaurants. That makes me sad. But at the same time, I also recognize that I'm in a situation that is unlikely to happen again (please Lord, I HOPE IT WON'T!). I have a huge chunk of time to watch my kids fish in lakes and rivers and explore backcountry. I'll pay my mortgage for two months longer to take advantage of this opportunity.
Q – Would you like to get into a debate about traveling during a pandemic?
A – As fun as that sounds… No. ; ) I understand that we all have strong opinions and I respect them but I'm not open for a debate. I'll explain the finances related to traveling during a pandemic but not about the pandemic itself.
A couple more things I think are important when trip planning…
Double Check Your Insurance Coverage
Yes, look at your healthcare but also look at your home insurance and your car insurance. Are the limits right? Do you feel comfortable with your deductibles? Do you have enough insurance? Do you have roadside assistance?
Make Sure Your Affairs Are in Order
Yup. I'm getting morbid on you. Chris and I have very detailed wills. They outline what to do in lots of situations. What happens if we both die? Who gets the kids? Who is the executor? What are our health directives? It's all there. Before we leave on big trips, we double check to make sure everything is still the way we want it and we call my mom to remind her where the information is. We don't do it because we are morbid, we do it because the last thing I want my loved ones worrying about when dealing with loss is trying to figure out what to do with my kids or my house or my car. You should have this in place NOW but you should regularly revisit to make sure it's accurate. Travel is a good reminder to double check.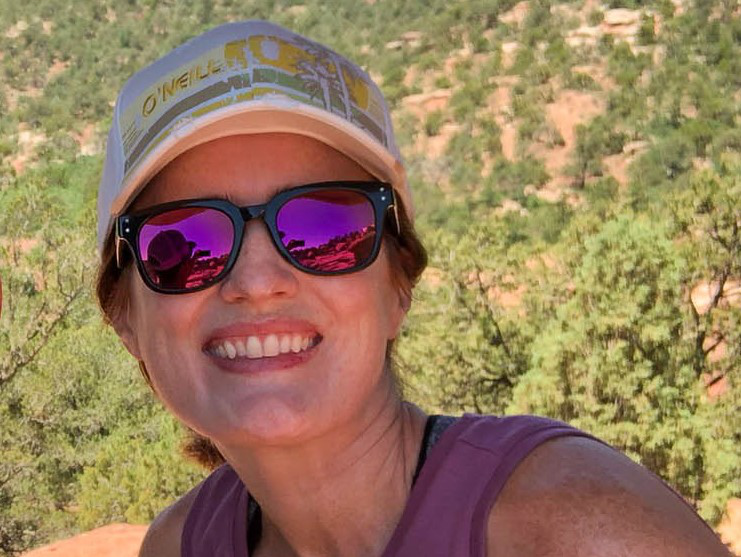 Beks is a full-time government employee who enjoys blogging late into the night after her four kids have gone to sleep.  She's been married to Chris, her college sweetheart, for 15 years.  In 2017, after 3 long years working the Dave Ramsey Baby Steps, they paid off more than $70K and became debt free.  When she's not working or blogging, she's exploring the great outdoors.