by Beks
Just over a year after I had my first son, I lost a pregnancy. I was nearing my second trimester and we were on vacation. Everything was going as expected…until it wasn't. I was devastated and completely fell apart. I cried all day, every day, for weeks.
My husband, while dealing with his own feelings, spent hours rubbing my back, making dinners, cleaning the house, and caring for our son. At night, I'd sit in our dark room, staring at nothing and cry. He sat beside me, hand on my knee in quiet support.
If your ship is sinking, you want someone like my husband on it.
In October, my boss asked me to be the interim manager of two additional teams through June. I was expecting a small stipend for the October – June period and, if all went well, a permanent position managing those teams including a raise. I've been waiting for years to be promoted. I am not getting promoted. Budgets are crushed. Promotions are laughable. Raises and stipends are impossible.
My work travel this year was going to be to some REALLY awesome cities. Nashville. Orlando. Atlanta. Denver. I'm turning 40 and my husband and I were going to stay in Nashville a few extra days to celebrate the milestone. I was terribly excited to have some alone time with my husband in a great city. All travel has been cancelled.
My parents celebrated their 50th anniversary and we were throwing a party in July. My siblings were flying from across the country. My sisters and I talked endlessly about the hours we'd spend hiking together. We love sitting in coffee shops talking and laughing. I miss my sisters so much. The party has been cancelled. My sisters aren't coming.
Our family of six lives in a 1200 sq. ft. house. Normally, this isn't a big deal, we're an outdoor family anyway. But these days, the noise level. The frustration. We're all feeling it. Let's just say, I haven't been my best self.
If your ship is sinking, I'm the last person you want on it. I'm running around screaming that we are all going to die.
I went for a run this morning and came home to an empty house. My husband had packed up everyone, including the dog, and took them to his parent's property. They live on a couple acres and he could let the kids run around without being near anyone. He texted me 'I thought you'd like some peace. Watch Neflix and chill.'
It was in that moment that I realized I could certainly improve my attitude. My husband's response to my disaster of an attitude was kindness. I need to work on becoming the person you want to have around when things aren't great. I read a quote online by Dr. Jenn Hardy that said "It's OK to grieve the loss of what you though these next few months would bring."
It's OK to grieve, but be kind folks. Be kind to each other.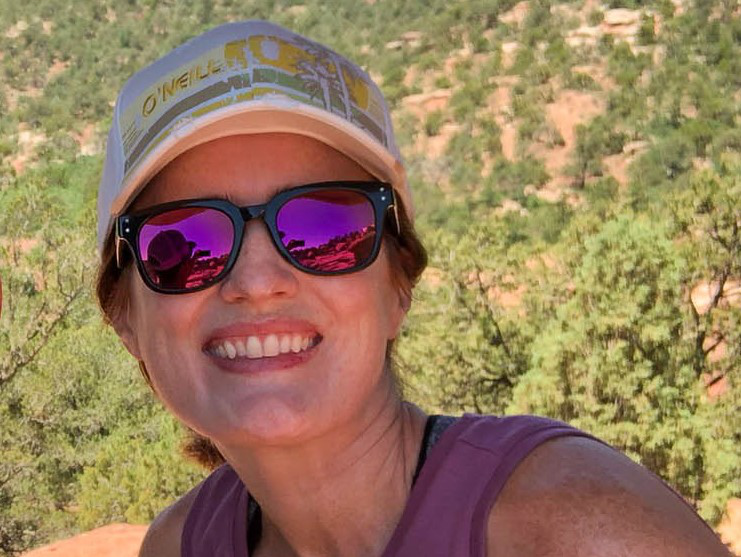 Beks is a full-time government employee who enjoys blogging late into the night after her four kids have gone to sleep.  She's been married to Chris, her college sweetheart, for 15 years.  In 2017, after 3 long years working the Dave Ramsey Baby Steps, they paid off more than $70K and became debt free.  When she's not working or blogging, she's exploring the great outdoors.