by Beks
I've been taking the physical side of COVID-19 seriously for quite a while. Staying home. Washing hands. I haven't hugged or touched my parents or my husband's parents in three weeks. My mother sometimes parks her car in front of our home. We wave and blow kisses from the porch. The physical separation is rough, especially for our kids who are too young to really understand what is going on.
Stupidly, I didn't realize the seriousness of the financial side until last week. I received the infamous 'Your job is safe' e-mail…which is usually followed by a layoff notice the following week. We all make jokes about it at work, the more your employer says your job is safe, the less safe it is. I am a government employee and we are an essential service but we are not safe from furloughs or layoffs. Revenues are down more than 50%. The math simply doesn't work to keep us all employed. I don't know how long I'll keep my job.
On Friday, my father-in-law lost his job. My sister lost hers. My brother, sister, and father (all at the same company) are on the edge. I would be surprised if they lasted through the week. They all live paycheck to paycheck.
I can't save them all. But I can't in good conscience spend $50 on non-essentials when I know that $50 could help with their grocery bill or keep their lights on. I'm hoping for the best but planning for the worst. What does that look like?
1) We are limiting spending to essentials only. The only real money going out other than the standard mortgage/utilities/etc. is for groceries and we rerouted that spending. We are staying hyper-local as much as possible. We support the mom and pop grocery markets. The produce farmers. The egg ranchers. I understand the folks at the big box stores need help too but bouncing back from this is so much harder for the little guys.
2) I cancelled all my work travel (who wants to fly now anyway?!?). My work doesn't reimburse for trips until they are complete. I keep $2,000 in a separate account for work travel. It was down to nearly zero since I had prepaid for several trips. I have cancelled all of them and have received full refunds so I can add that $2,000 to the emergency fund if needed.
3) I cancelled all subscriptions. Music subscription? Gone. Amazon Subscribe and Save? Gone. We haven't had cable tv or streaming subscriptions in years otherwise I would have cut those too.
4) I'm using this time to color my hair. Huh? OK, let me explain. I've never colored my own hair. I'm terrified to end up like Ronald McDonald. Matching my natural red is so tricky! Now that I'm 'sheltering in place' for the next few weeks, it sounds like a good time to try it out. Who cares if I mess it up? No one is going to see me! If it works out, I could see my stylist less often and save on my budget. I'll let you know how it turns out. And yes, I am aware this isn't essential but it's the one time that I'm home for a prolonged period and I'm jumping on the opportunity. Plus, it might bring some joy (or more likely, much needed hilarity) into my life.
5) My husband is taking a LOT of side work. Typically, he'd decline poorly timed jobs since we can mostly survive on my income but these days, but he's chasing down every clogged sink and every water heater replacement. It means he's working until 2 am more than I'd like.
Friends, we are in a storm. I don't know how big this storm is or how long it will last. Worst case scenario, we make fiscally conservative decisions and we hold on. Best case, we are overreacting. We build a stash we can use for big projects later.
Don't assume your job is safe. Don't use this time at home to spend in your boredom. Stay off Amazon! Hold tight.
Let's hope for Best Case…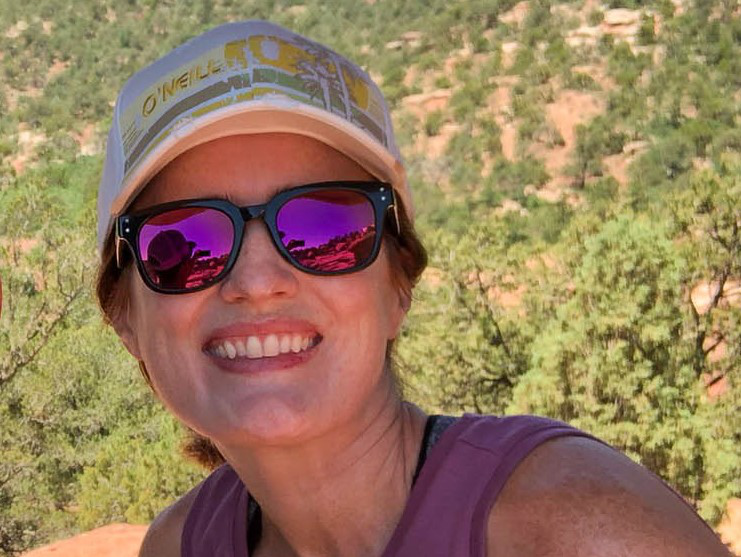 Beks is a full-time government employee who enjoys blogging late into the night after her four kids have gone to sleep.  She's been married to Chris, her college sweetheart, for 15 years.  In 2017, after 3 long years working the Dave Ramsey Baby Steps, they paid off more than $70K and became debt free.  When she's not working or blogging, she's exploring the great outdoors.