by Hope
We are having a great time in Chicago with Gymnast. Once we landed Saturday morning, History Buff, Princess and I rode the train into the city and then walked to our hotel.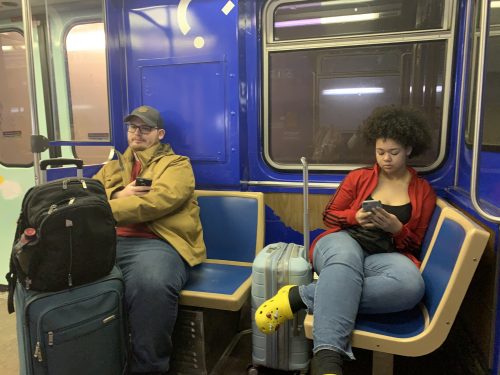 Gymnast' dad met us (Princess, History Buff and I) with him at the hotel when we arrived Saturday morning. We had lunch together (their dad even paid for all of us – whoa!) and then he drove us minus History Buff down to see his mom. The little kid's hadn't seen their paternal grandparents in years.
Then he dropped us at the hotel and headed up. They live about an hour outside the city. And I was all set to enjoy 3 glorious days with 3 of my 4 kids in one of my favorite cities in the world.
As I mentioned when I planned the trip, the airfare and hotel were covered, so I just had to plan financially for food and entertainment. We didn't spend ANY of our grocery budget for February so technically I have that $400. And I have been hoarding gift cards and extra income.
So I have splurged a little bit…
I gave each of the kids $30 for spending money. This will allow them to have a little splurge themselves without asking me. (And yes, I gave the same amount to History Buff.) – total $90
I bought the cheap seats to a Broadway show for the littles and I (History Buff was not interested in a musical) – total $102
A client gifted me 4 tickets to an Improv show at Second City. (She used to work there.) – total FREE
I made reservations at Texas de Brazil for our last night together – total $150ish? BUT Sea Cadet gifted me about 1/2 of that in gift cards he had left over from taking his girlfriend here. (He bought a gift card at Christmas time and then they gave him a $25 bonus card. So he gave me the money they had left over + the bonus card.)
Our breakfasts are free. We have snacks we brought from home. And we are eating one other meal a day…
Saturday night, we ate at Panera. So it's not free but we are sticking to the cheaper side of things. (We had hot dogs for our first meal here.)
Yesterday we spent the day wondering around Navy Pier and the Magnificent Mile before heading to the the comedy show.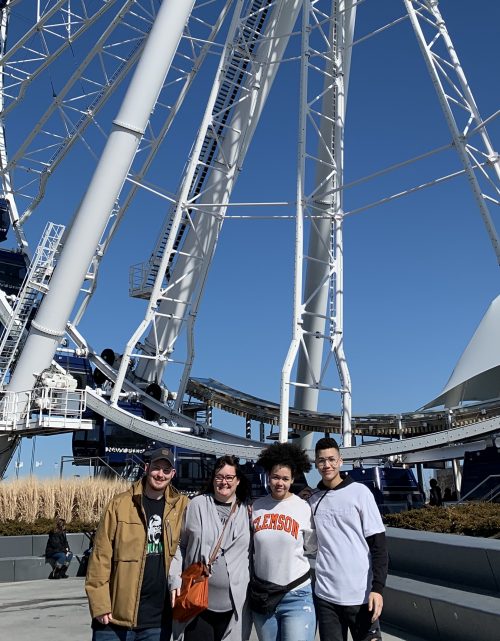 It has truly been one of the best trips I have had in a long time. AND I am squeezing in a few hours of work every day here and there.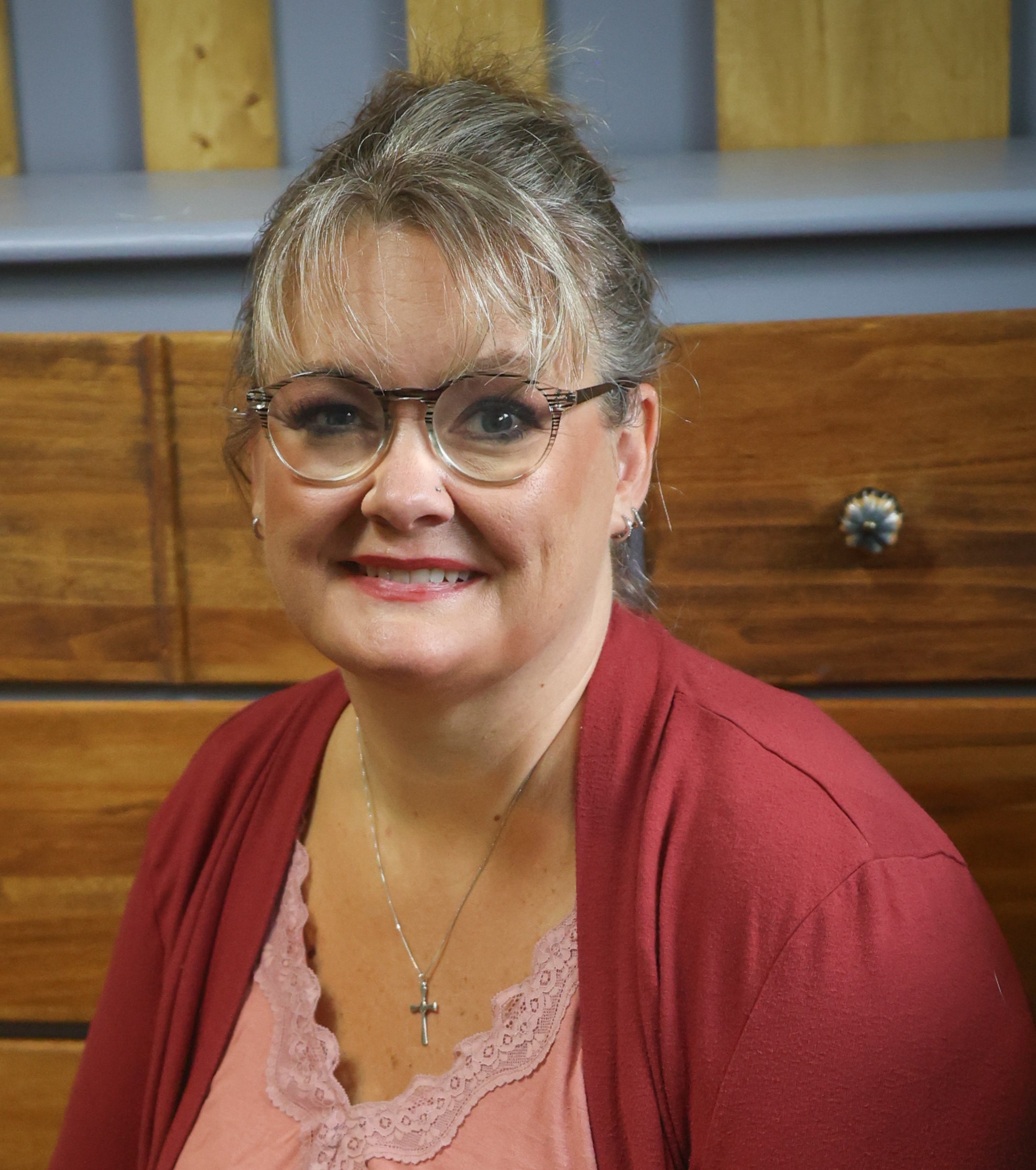 Hope is a digital marketing manager and foster/adoptive single mom to five kids. She has run her own consulting company for over 15 years and took a leap of faith returning to the corporate world in 2021 to a job and team she loves! Hope began sharing her journey with the BAD community in the Spring of 2015 and feels like she has finally mastered the balance between family first and wise financial decisions.