by Beks
I wrote last week about my trailer dilemma and it appears as though more facts were needed.
1) We have 6 months in our emergency fund.
2) The trailer took 2 months of that, kicking us down to 4 months of emergency fund.
3) Once the old trailer is sold, those funds will be put immediately back into the emergency fund and kick it back to 6 months.
4) I never called this an emergency. I was trying to figure out how folks buy replacement vehicles without making a temporary dip into emergency funds.
Perhaps I didn't lay it out correctly? I outlined the trailer purchase but the issue of car replacement will be the same. My husband drives a truck worth $10K. We will be upgrading to a $20K truck in a couple years. We will save $10K (plus extra for taxes/etc) and an extra $2K in case we overvalued his truck for a total savings of $12K. We will purchase a $20K truck leaving us $8K short. We were planning on short term borrowing from the emergency fund but we were blasted for that opinion.
Is it the general consensus that:
1) We save the extra $8K rather than consider the value of the truck?
2) Or purchase from a dealer (which would be more expensive than private sale) and trade our truck in and lose the money we would have made selling it ourselves?
3) Or take out a short-term loan from a bank and pay interest in an effort to keep cash in our account?
4) Or always wait until our vehicles are valued next to nothing prior to upgrading?
5) Or (I thought this was the most reasonable) attempt to work with one car and if needed, rent short term.
All in the name of risk mitigation?
Sadly, there isn't a perfect answer. Hence the debate. I chose the one that made the most sense to me and kept the most money in my pocket long-term.
I was also surprised at how many people brought up the post about the puppy and expressed concern about my ability to identify a true emergency and my irresponsibility with finances. I've been debt free for 3 years. I have had a 6-month emergency fund for 2 years that I've never touched (I was able to pull the $100 in vet bills – a true emergency – from other areas of my budget because I'm extremely reluctant to touch it). I think it's OK to say I wondered if pet replacement is an emergency during a period of deep sadness. I'm human. At what point am I not considered a total financial moron? Ten years debt free? 15?
I am revising my statement in that post from "I am making a stupid call on this…" to "I am making a calculated risk".
A hearty thanks to those who didn't beat me up for my decision. Thank you for extending grace. Thank you for understanding that not everything is black and white.
To all the others, I'm sorry if I seem harsh. I have the flu. I'm cranky. I'm working on thicker skin. I appreciate the exercise of looking at all the options…but let's not throw the dog (something I never moved forward with) in my face. I'm still struggling with that loss.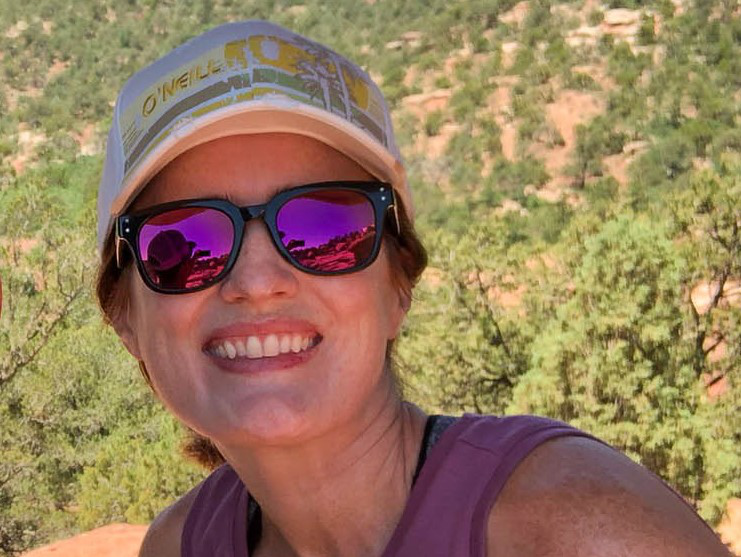 Beks is a full-time government employee who enjoys blogging late into the night after her four kids have gone to sleep.  She's been married to Chris, her college sweetheart, for 15 years.  In 2017, after 3 long years working the Dave Ramsey Baby Steps, they paid off more than $70K and became debt free.  When she's not working or blogging, she's exploring the great outdoors.