by Beks
We had to put our 14-year-old dog down today. His health has been slowly failing and I've been ignoring it for as long as possible. If I ignore it, I don't have to do anything right? Last week, my husband mentioned that it was time. We needed to stop the suffering.
I couldn't do it.
Yup, I admit I was willing to let my dog suffer because I simply can't let go.
Last night, my son touched the dog and the dog howled in pain. My husband put his foot down and said I had one night to say goodbye. Ugh! At Christmas too!
We all said goodbye and my husband called the dog to the car. He gently stood up from his bed and obediently followed my husband out the door. He has no idea that today is his last. Oh geez. I'm glad none of you can see me. I'm a total mess as I'm writing this.
It doesn't help that we lost our other senior dog less than 6 months ago. The kids still talk about how much they miss that dog. This is why you don't adopt two dogs at the same time!
This loss is big. And the second in a very short time.
Our dogs have been such a big part of our kids' lives. They love to take them for walks each morning and they argue about who the dogs will sleep with when we camp. Going without one isn't something I want to do.
Morbid as it sounds, I've been budgeting for the vet expense (type A to a fault). I knew it was coming and even started budgeting for a replacement dog. But I didn't plan on it happening so soon and we are short. We're short $100 on the vet bill and likely $200 or so on an adoption fee/licensing/ID tags for a replacement dog. The vet bill is clearly an emergency and I'm pulling that from our emergency fund. The replacement dog is where I waiver.
The light in the tunnel is we're hitting up on Christmas and the hustle and bustle of the holiday is a great distraction. Lots of sleepovers with grandma and cookie making for Santa. We can easily delay it until mid-January and by then, I'll have the $200 covered if we stay slim on the budget. Had it not been the holiday season I'd be in a bind. But it did cross my mind to declare this an emergency and come home with a dog tomorrow.
Question… would you ever consider replacing a pet an emergency?
Note: Please don't debate adopting vs breeding. We are shelter folks but even shelter dogs aren't free.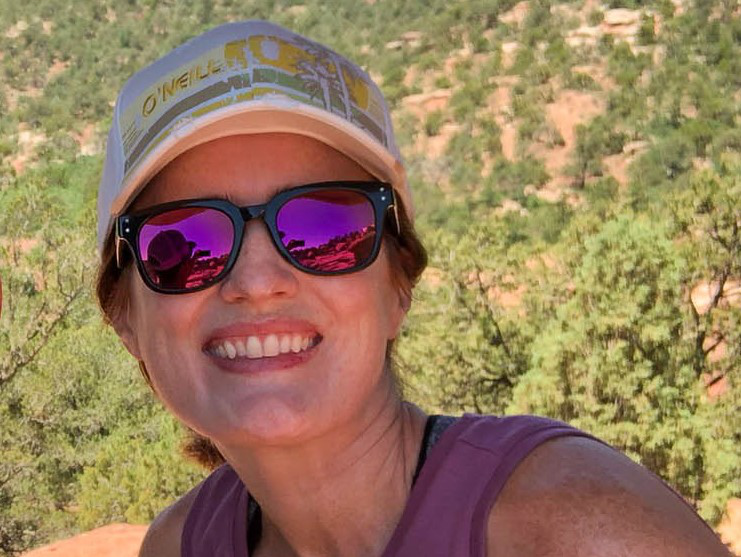 Beks is a full-time government employee who enjoys blogging late into the night after her four kids have gone to sleep.  She's been married to Chris, her college sweetheart, for 15 years.  In 2017, after 3 long years working the Dave Ramsey Baby Steps, they paid off more than $70K and became debt free.  When she's not working or blogging, she's exploring the great outdoors.