by Hope
Pardon my french, but once again, a client screwed me. And it pisses me off. Again, sorry for the language.
Most of my work over the last couple of years has been done via online marketplace sites like Upwork and Guru. Working through those sites protects me and the clients. It makes sure they get what they requested and I am guaranteed payment (they record my screen, etc.) I have to pay them a percentage of my fees (10-20% even.)
But I've recently taken on several clients referred by others…and via LinkedIn recruitment. It's my own fault for accepting the clients, but in the end, there are no protections for me.
After over 2 months and incremental payments for project work, a client has ghosted on their final payment, several thousand dollars. Money I was counting on to end the year strong…money I had plans for. And I'm so mad!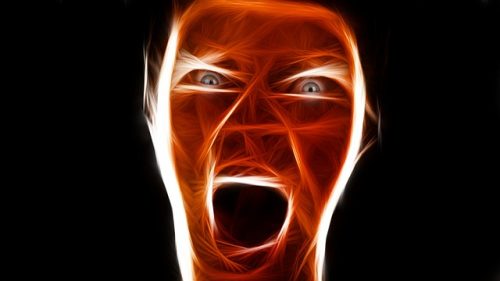 Getting Screwed Over is Not New
As a small business owner, this is not new, in my now 13 years in business, this has happened before…but I really thought I was past it. I thought I had enough safeguards in place. (This is a great article on things to do to improve your payment process.) I was trusting my gut and doing incremental billing and building commitments and relationships slowly.
Crap!!!
I billed him on the 25th, confirmed his receipt of invoice. I sent him a reminder on the 30th that payment was due on the 1st.
I continued work, responding to work requests and such on the 1st…but no payment arrived. I sent him a text. (I did this with the last payment too and he responded to say he had put it in the mail late. Ok, I can deal with that.)
Nothing on the 1st, Nothing on the 2nd and Nothing today…
Went to log on to work tools, locked out…
So mad! So hurt!
There is something wrong with people that do this. Take advantage of people like this.
That is all. I don't feel like I have any recourse at this point…even though I have emails with his commitment, etc. Following up and going after him to pay, well, is it really worth the money and headache?
Of course, the men in my family, dad, brother and boyfriend want to know if I have his address. Ugh. I just can't.
But not paying a small business owner, a solopreneur like me, really hurts. It affects our families, our businesses and worst of all our confidence and willingness to work for others. So when a small business asks you to pay up front…this is why.
Steps off my soap box, shaking with anger.