by Susan Paige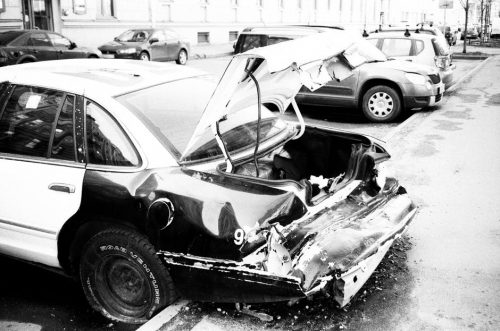 If you've been in a car accident, we know you're worried about a lot more than just the potential injuries you could be dealing with.
You're also worried about how you're going to pay your medical bills, make up financially for missed time off of work, and how you can afford to repair your car.
The accident wasn't even your fault — so why should you be financially responsible for everything?
In order to get the support and settlement you deserve, you've decided to hire an attorney for car accidents. But what should you look for in a car accident lawyer, and what should you expect out of your consultation?
Read on to find out.
What to Look for in a Car Accident Lawyer
Knowing when to hire an attorney for car accidents is fairly straightforward.
If you're being blamed for an accident you weren't responsible for, if you didn't collect enough evidence on the scene, or if your insurance company is withholding reimbursement, it's time to lawyer up.
But what should you look for in the best car accident attorney?
You know they need to be members of the American Bar Association and have a license to practice in your state, but what else matters?
First, get an understanding of their court record and experience.
Your best bet is to find an attorney who specializes in car accident law — not someone who practices it in addition to other legal services. You need to know how many cases they've won and lost, and how many times they've helped their clients to settle out of court.
Ask about their educational background, and never do business with an attorney who refuses to give you references.
You should also try to get a feel for your attorney's professional network. After all, they'll likely need to work with other attorneys, medical professionals, psychiatrists, law enforcement agencies, and more as they move through your case.
Ask what kinds of legal guilds/clubs they belong to. This will give you a feel of how large their network is.
Above all, go with your gut. It sounds silly at first, but if you feel like there's simply something "off" about the attorney, it's best to look into other options.
How to Hire an Attorney on a Budget
You want the best car accident attorney possible, but you're seriously concerned about how you're going to afford it.
The good news is that many car accident attorneys work on a contingency fee basis. This means that, unless they're able to win your case and secure a nice settlement, they don't charge major fees.
You'll likely still have to pay them something, but it will be far less than what you're expecting.
When in doubt, simply talk to your lawyer and be upfront with them regarding your financial situation.
Attorneys are well aware that not everyone can easily afford their sky-high fees.
Most are willing to work with you to create a monthly payment plan that you can afford.
In other words?
Never let the fear of an ability to pay stop you from getting the legal representation you deserve. There are options out there. Plus, a contingency fee will be far cheaper than having to be responsible for all of those medical bills on your own.
What to Expect from the Consultation
The good news is that any auto accident attorney worth their salt will offer a free initial consultation.
If a lawyer you're considering working with attempts to charge you for a consultation, it's time to walk away.
When you arrive at your consultation, your main goal should be to evaluate how well you and the attorney's communication styles match. Do you feel like they can explain, in layman's terms, what to expect from the lawsuit process?
Do you agree with the way that they plan to approach your case?
Have they explained how the payment schedule will work, and are they willing to develop a payment structure that you can afford?
Make sure you also ask who else will work on your case. You don't want to pay fees for a top auto accident attorney when they hardly give your case a second glance, pushing it off onto other people instead.
Above all, ask yourself if you feel like you matter to the attorney and if you feel they are truly invested in the success of your case? You don't necessarily have to "like" your attorney on a personal level, but you should feel that the two of you could work well together.
Hire the Right Attorney for Car Accidents to Get Justice
If you're suffering from the physical and emotional consequences of a car accident, you need to find the right representation to help you get the justice you deserve.
By following the advice in this post regarding how to find the best attorney for car accidents, we're confident that you'll find a lawyer who is willing to fight for a large settlement.
We know that you likely still have questions about what to expect from the filing process, as well as from the court procedures themselves. You may even feel anxious about having to face the other driver in court.
Need Money, Buy Haven't Got Your Settlement?
As a final thought, if you talk with your attorney and you think that you'll definitely be getting a payment from the accident, you might be able to get a loan to cover your interim costs.  This is especially the case if you're injured or you have a job loss.  Car accident cash advance loans can help – but like anything you need to read the fine print.
Our blog is here to help arm you with as much information as possible. Whether you need to know the signs of a delayed accident injury or if you need tips on how to keep your cool in the courtroom, keep checking in on our posts to get invaluable advice.