by Hope
The school year is in full effect here and although Princess has changed schools, I am still working on my substitute teaching side hustle at our local district.
This income is not included in my regular budget since it is not steady to be reliable. But it is still a decent pay when it comes. (I've been called in 1 time during these first two weeks of school.) From what I understand, it gets busier as we get further into the year. But it's completely out of my control.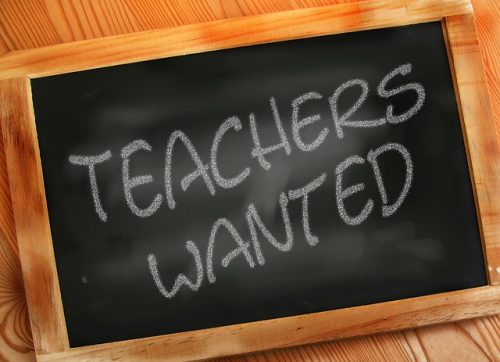 At this point, I'm planning to put all income from this work going directly into savings. Not to be touched. In fact, that's how I have it set via direct deposit, so I don't even see it or have to touch it. That worked well for me last spring when I first started this.
I'm also considering signing up for a couple of other districts that are within a 20-minute ride from where I live. With so much more time on my hands right now…at least until October when volleyball season ends, it seems like it would be a good way to increase my workload and make some extra money. (Princess is at volleyball until late every night, so I have 10-11 hours of time between dropping off and picking her up.)
I love Elizabeth's side hustle. I wish I could walk dogs. But there just doesn't seem to be a market for that in this tiny town. It would be great for me since not only would I earn some extra money, it would force me to exercise more.
What about you? Any new side hustles you are working on or considering? I'm always looking for inspiration on things I can do to increase my income. And if they serve two purposes, even better – exercise and money!