by Hope
My health was brought up in several comments over the last couple of weeks. And I certainly understand how that relates to money. Bad health can be very expensive. Thankfully, over the last year, I have gotten my diabetes under control beginning with medication and now with diet only. Yeah!
One of the keys to this big health change for me began with learning about the Keto eating plan. And then later on starting the habit of intermittent fasting. I'm not looking to start a debate on diets and low carb vs high protein. Everyone's body is different.
For me, the combination of a Keto based eating plan and intermittent fasting has been a game changer. Not only have I lost 45 pounds in the last year without really trying, but my numbers are great! (As I diabetic under doctor's care over the last year, I have had my blood checked every 3 months.)
I am grateful to have found a doctor who supported my desire to not stay on medication but to really get a handle on my health a more natural way. She has been fantastic and supported me every step of the way with her knowledge and allowing me to try alternatives to the typical medical routines.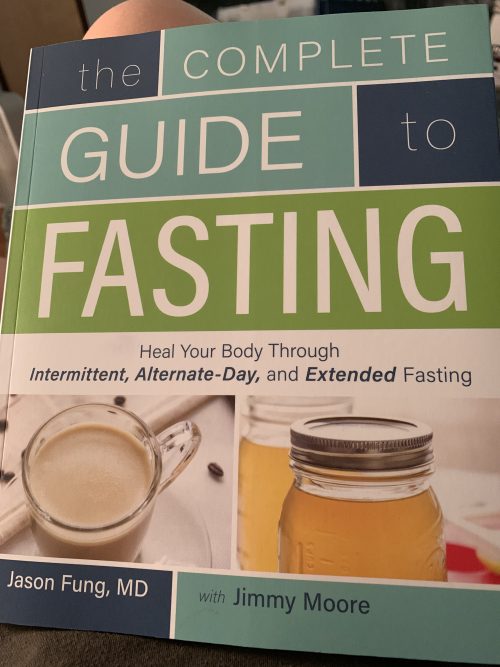 This book (<=this is an Amazon link to the book, but it is not an affiliate link) has been extremely helpful as I established a routine fasting schedule. And helped me understand my obesity, my diabetes and how fasting could help. And frankly, it hasn't been hard at all.
I am not a medical professional, and like I said, I have been under a doctor's care regularly for the past year. But if you are dealing with diabetes or other related issues, check this book out and have a conversation with your own doctor.
How Did You Pay
Now I know you are going to ask about the money…
We had Medicaid for a year so the bulk of my care and prescriptions were covered under that with no out of pocket expenses except for occasion vitamins (I was low on D and needed a probiotic.)
During my visit in the spring, I told my doctor that my insurance was ending. (I didn't have a plan in place at that time for future insurance.) She recommended a prescription plan: GoodRX. It has been amazing at savings for my medication. Although I am off all but one prescription now. I cover prescriptions in our grocery money which is why there is no line item for it. In a given month they run from $3.50 t0 $20 so really negligible.
She also let me cut down on my visits from quarterly to every 6 months and got me the self pay price of my blood draws so I could save up for them.
We have not been to the doctor since that visit. But do now have a group plan that I was able to purchase when I joined a professional affiliation for my virtual assistant business. It's more of an emergency plan, but that works for us. But it does cover a annual well visit for myself and Princess.