by Hope
Have you seen posts about Lime Bikes on Facebook? For a while, my Facebook friends who live in larger cities were posting comical pictures of all the funny places these bikes would show up.
Well, while we were visiting my parents last week, we got to experience the new phenomenon that is Lime Scooters in downtown Austin. It was SO MUCH FUN!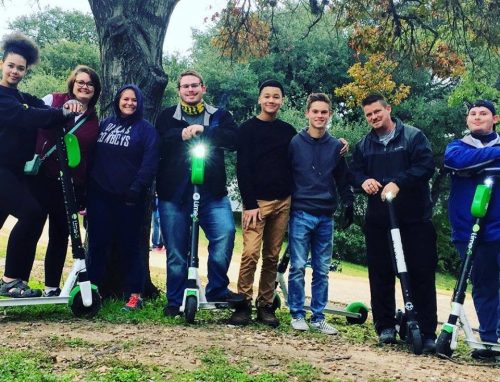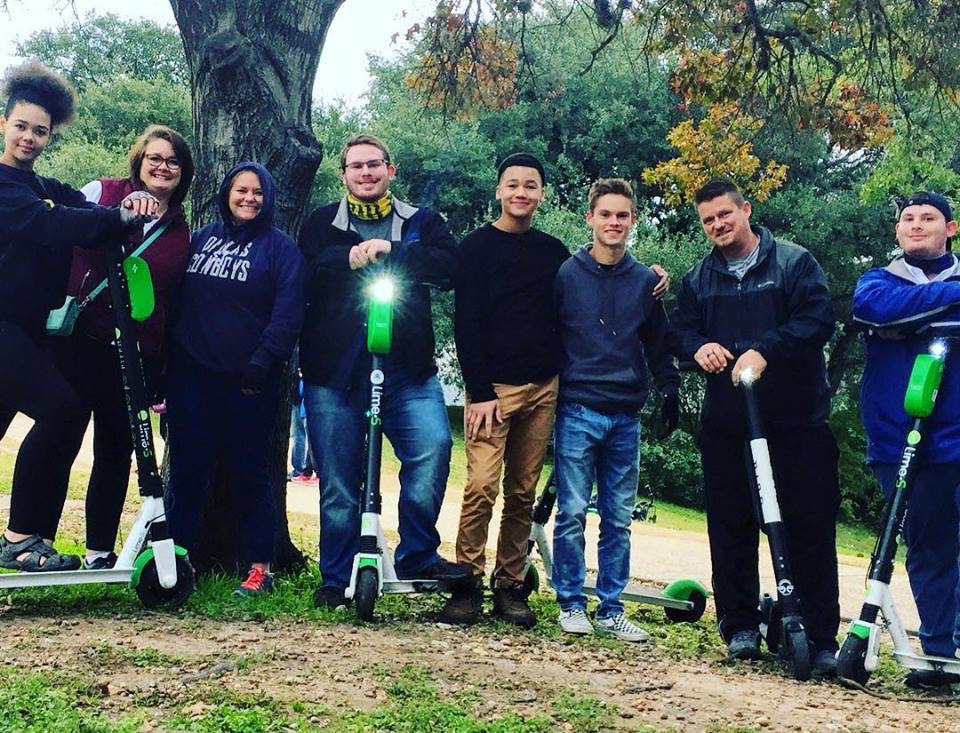 We rode for about an hour through downtown, on the water front and made various stops at photo op locations as a family, or at least part of us.
I have to admit that I had to be talked into it. We did this the day before Thanksgiving and I was in the middle of food prep for the big day. But after a short while, I caved and joined in the fun.
The Cost of a Ride
Whoever came up with this idea is genius! And it makes complete sense when living in a downtown area. You can pick up a scooter all over the place, and the app will help you locate them if you don't see one when you walk out the door.
It costs $1 to initiate a ride and then $0.15 per minute. Our rides cost right at $10 per scooter for the hour. If your scooter runs low on battery or has any other technical problems, you just end the ride on that one and start on another. So easy.
And you can leave it where you want to, within reason. (We did get a warning when we visited the waterfront that there would be a $25 recovery fee charged for each scooter we left in that area.) There are no docking stations or anything. You just put the kickstand up, take a picture and end your ride…all with the app.
Make Some Easy Money
My brother, who lives in downtown Austin, makes some extra cash as a scooter charger. He picks up scooters in the evenings from his block and charges them in his condo. Not only does he get $5 per scooter he charges, but he can ride them for free for a short time while he is charging them.
If you live in a big city or visit a big city, I highly recommend taking a Lime Scooter for a spin. The one drawback is that you can only rent one scooter per phone app, so each child had to download the app to their phone to participate. This is a real limitation for a families and I hope Lime will consider a change for the future.