by Ashley
After my last post about the Daddy-Daughter dance, I thought why not write about another one of our favorite totally FREE kid's crafts that we enjoy doing together? In fact, we did this just last Saturday. It's the  Home Depot Kid's Workshop!
I remember seeing people post about the Home Depot Kids' workshops when my kids were toddlers and I could NOT WAIT until they were old enough to really do these crafts on their own! If you're not familiar, the Home Depot does these free workshops for kids once per month. You have to sign up (and sometimes they "sell out" – so do sign up in advance), but the craft is 100% free! No obligation to buy anything at all!
They often have the craft theme-based around some upcoming holiday. This month, the craft was these cute little bean-bag toss games with Valentines' heart stickers to decorate (side note: our friends exclusively call it "cornhole" but I grew up just calling it bean-bag-toss. What is it to you?). Check it out: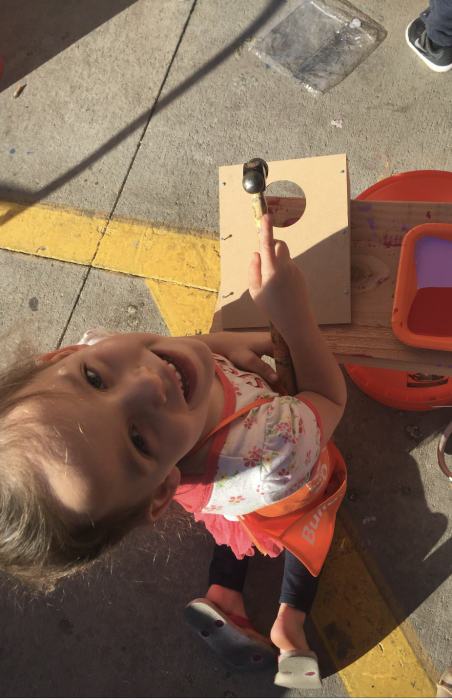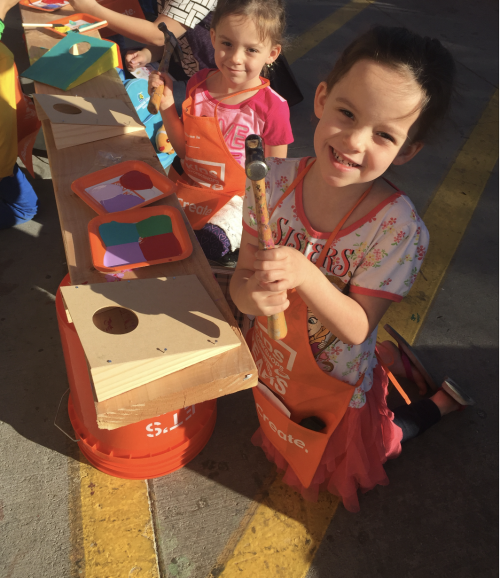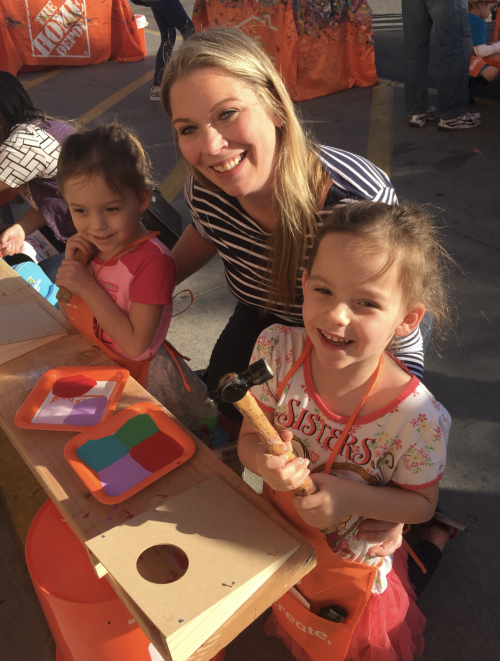 Unfortunately, I totally neglected to get an "after" shot of the finished product, but you can get the idea. They nailed together the wooden boards, painted it, and then when the paint dried they applied their heart-shaped stickers. Each kit also came with 2 mini bean-bags (so we have 4 in total).
I love that I have TWO kids so we were able to get both sides of the bean-bag-toss game. I mean, you can still play with just one board, but I like it better having two. It will be a perfect backyard game for summer-time and it's just their size! Can I also side-note to say how much I love getting GIRLS involved with building "stuff"??  Some people want their kids to grow up to be doctors or lawyers. I not-so-secretly want mine to become engineers. 🙂 Smart girls rock!
Have you done any of the Home Depot workshops? I've heard Lowes does similar workshops, too, but I haven't done any of theirs yet. Any other similar activities in your area that you participate in?