by Hope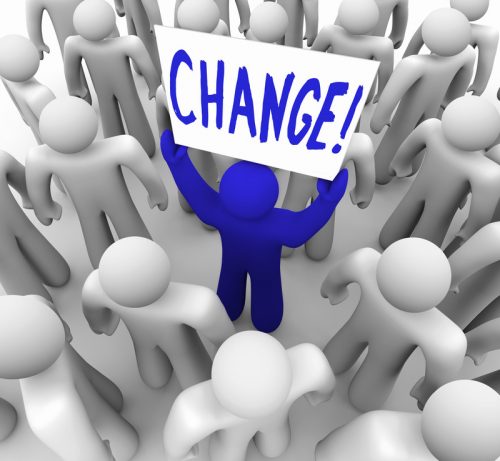 I just want to quit my job, but I know that would be wholly irresponsible so I won't. But that doesn't stop that thought from going through my head every single time I think about work. If you are stumbling upon this, you will want to read this post to know what and why I am saying this.
And I said I wouldn't rant in my last post, but I have to get this off my chest or my explode. Beginning with Black Friday, I started my work day at 3am ET four out of eight days. Culminating with a solid 14 hour work day on Friday for the 1st day of the month work that happens every single month. (It didn't help that I had the flu/upper respiratory issues all week. Which I believe were partially the result of the stress/lack of sleep.)
Not a single, solitary acknowledgement of my work. Not a single "thank you" for donating all these work hours, going above and beyond, and so on.  But I did hear from my boss with this type of statement "you know if you would just…" and I had to cut him off right there, saying, "well, you've already told me I'm fired so does that really matter at this point?"  I mean, seriously?
With all this being said, I just want to quit. I just don't want to go back to the office at all. I know that's unrealistic, I mean, I have to get my stuff.  But seriously…
Need Some Advice
So here is my question, and I know this isn't a job advice site, but this is the closest thing I've got…I can do EVERYTHING I do for them remotely. I don't have to be onsite for any of it, at all. I have two huge development projects  that I am supposed to complete for them that really require me to focus on code and no be distracted. This is in addition to the mundane daily and weekly tasks I take care of.
I want to write them an email and say:
"Seeing as you have already told me you are firing me after I finish these two development projects and launch them (Feb. 1), I do not see any need to be a regular presence in the office any longer. I will continue to do all the work I do for you, including creating some SOPs (which is more than I had when I started) from home while you search for someone to take over."
I could go to the office for check ins on the two larger projects I am working on, but at this point I definitely do not have any intention of fighting to stay. I do not want to work there any longer. I don't want to burn my bridges, but I am just so angry and feel so taken advantage of and feel so bullied.
What are your thoughts?  I am barely containing myself from sending the email now. But I am definitely on the verge. (And to be honest, if they have anything to say to me about Friday (my 3am-7pm shift,) I will probably lose it right there. But I am trying.) Please advise.
Follow a single mom's journey to be DEBT FREE while managing this crazy life's conflicted choices with regards to kids, pets, homeschooling days and self-employment!
The sorrow and joys of this roller-coaster overwhelm her at times, but she is committed to this course.
Hope plans to dig out of debt using any resource possible including her small business
EPOH
, her
blog
and any other resource that comes to mind!