by Ashley
We haven't bought a single thing yet for Christmas. I mentioned before, but both sets of Grandparents are kind of going all-out for Christmas this year. The girls are going to be spoiled rotten as-is. So, we're planning to go pretty minimal for them and just stick to basic needs (e.g., some new school clothes, socks and undies, etc.)
We originally said we were NOT going to get anything for each other. But in thinking and talking about it more, we decided we'd do a homemade gift exchange. We set the limit at $10 for any supplies or materials that need to be purchased. Anything we already own is fair game to be used (we have a decent amount of crafting materials already due to our kiddos).
I'm looking for some good homemade gift giving ideas!
We've been broke for a long time, so I've already done some of the more popular cheap/free craft ideas. I've done a scrapbook, 52 Reasons I love you (similar to this), coupon books, etc.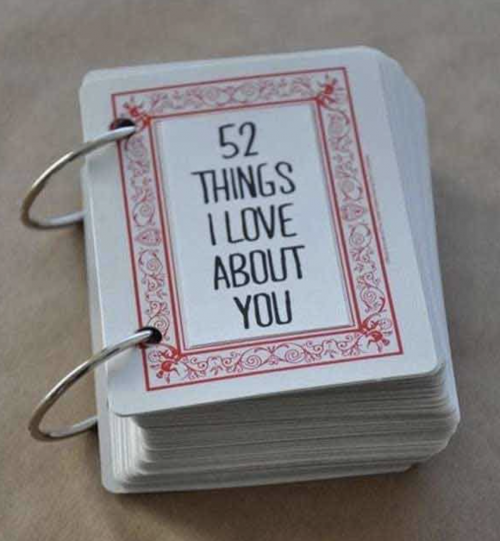 I need something new. Something more creative and innovative….but not too challenging for someone who doesn't have a lot of talent when it comes to arts-and-crafts.
Any ideas? Does anyone else exchange homemade gifts with significant others?