by Hope
All the months of training, all the months of driving hours back and forth to practice, all the blog debate on the cost of my kids' activities (that is supposed to make you smile,) today is the day we have been preparing for! The competition season is upon us! Gymnast and I drove about 3 1/2 hours last night to be ready for his first gymnastics meet of the season today.  Woot, woot. I cannot wait to watch him fly!
Now before you jump on me for the cost of this endeavor, it is built into my budget, Gymnast's training cost $240 per month during the season (less in the summer when he comes less often.) I have $350 per month in the budget to cover the costs of attending meets and meet fees.  Financially, I have planned for this.
With that being said, and with my goal of getting rid of some debts before the end of the calendar year, I am doing my best to squeeze every single cent out of my budget. I thought I would share some of my tips and tricks I have learned over the last 7 years of having a child in a competitive sport (and now two children in competitive sports.)
Tips for Managing and Controlling the Expense of Competitive Sports
Barter – you know this is my go to trick. I bartered for 4 years of Tae Kwon Do training, culminating with Princess getting a internationally recognized Black Belt. I also bartered for 4 years of gymnastics training. (And I am working on bartering for volleyball right now.) I have provided tech support, website design and general admin work in return for the monthly cost of training.
Used Equipment – all the teams we have participated in have at least yearly "used equipment/uniform sales." Taking advantage of these can literally save you hundreds of dollars a year. This year Gymnast uniform package cost me $200 dollars! I would have happily bought used if he weren't the biggest boy on the team, alas, all new for him this year.  But you get my point, right?
Car Pool – when we first started gymnastics, another little boy on our street did as well. We traded off driving every week, it was fantastic! It gave me some of my time back AND saved me some gas money. That is not an option where we are now, but if it were, I would jump at it!  I'm just grateful that now both kids will be in sports within a couple of miles of each other rather than states and counties away.  That will save me some time and money compared to the spring.
Travel – If your sport requires travel with overnights, those hotels can quickly add up, especially with one or more competitions per month during the season. If at all possible, we have driven up and back on the same day, but sometimes, you just can't do that (especially when there is only one driver who needs to sleep sometimes.) I have found three tricks for saving on hotels outside of the typical bargain hunting as far in advance as you can.

Share a room with another teammate and their family. This is pretty uncomfortable to me, being a single mom, so not one we really do. But I know others who do this regularly.
Use credit card points for hotel stays. Now this one I do ALL the time, and was probably the reason I was no opposed to giving up my credit card use. I have one card I use, that I use like a rolling line of credit, use it and pay it. The points add up quickly that way. That is how I paid for Gymnast and my room last night.
Join hotel points programs, and save them up. I am a member of two Hotel programs, both free to join. Any time we travel, I look for those hotels first. Every dollar spent, we get points. Every night spent, we get points. You get the picture. (Most of them also have credit cards that allow you to earn more points. As tempted as I am at times, I know that is not a wise choice for me.) Those points add up. And we use them for stays.

Food – Nuts, granola bars, jerky. I keep some of each in my car, all the time. It helps quench the "I'm dying of hunger" needs without stopping at the most convenient drive thru or convenient store. This is especially key after practice when we are still an hour away from home.In addition, all our hotel choices when we travel, offer FREE breakfast and most of the time have a free fruit snack for kids i.e. apples. When we travel, we pack the meal for the ride there. Typically sandwiches and chips. This typically leaves us with 1 maybe 2 meals that I must pay for. In all cases, we drink water, depending on how many of us go, this can save me up to $15.
These are just a few of the tips I have learned over the years. There are as natural as breathing to me. My kids are also well versed in our frugal-ness when traveling.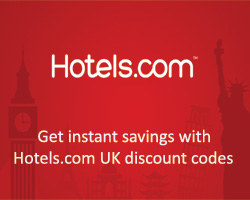 One thing we like to do when we are in a new place, as we will be a lot this year, is try things unique to those places (within reason.) Typically, one child gets on Yelp to find the restaurant.  We LOVE Yelp in that we can find things based on food type, cost and location. If they choose something that is a bit more pricey, not all the way pricey, they know as soon as we sit down and I eyeball the menu, they will get a budget for their meal. It's fun to watch them barter and share things to try more, get more.