by Hope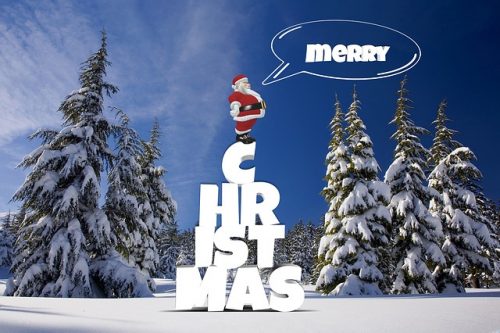 I have been amazed at the number of my Facebook friends who are already decorating for Christmas. I am really looking forward to doing just that, but will definitely wait until after Thanksgiving. It will be really new for us as we got rid of my of our Christmas stuff with the exception of a few personal things. We don't even have a tree! (Last year we spent Christmas in Georgia and Texas so didn't do anything in regards to decorating.) With that being said, the decorations are not the point of this point.
I've already purchased/made presents for all my Texas family and will ship them right before Thanksgiving. The total cost for those 6 presents was less than $50 – 3 brothers, 1 sister and my parents. The money came from my discretionary spending (I get $20 per week from the allowance line item) so it is not in my budget, as will the remainder of my presents. My kids will purchase presents from their allowance or money they earn.
However, the Christmas holiday is a minefield for those of us who do not always make the wisest financial decisions. I am wanting to stop the madness and work with a budget.
Christmas Tips and Tricks
Here's what I've come with up so far as I start planning.
Purchase tree from Boy Scout troop (my little cousin is a boy scout and his dad will deliver it for free.)
Homemade decorations from Pinterest boards. (I've got a ton of crafty stuff so I believe this will be free using supplies we have on hand.)  The only exception is lights, we don't have any for the tree.
Presents for my kids – a book, a game/toy/crafty item and a clothing item for each child. I would also add a stuffed stocking and a personal gift. (This is where I really need a budget!)
We are eliminating candy this year, but typically that would be my go to cheap present.
I also need to limit who I buy presents for as I love giving gifts…don't we all.  I am going to sit down soon and make a list. Then I must stick to it.
How do you keep Christmas under control? What tips and tricks can you give me to stay on the right track financially?
Follow a single mom's journey to be DEBT FREE while managing this crazy life's conflicted choices with regards to kids, pets, homeschooling days and self-employment!
The sorrow and joys of this roller-coaster overwhelm her at times, but she is committed to this course.
Hope plans to dig out of debt using any resource possible including her small business
EPOH
, her
blog
and any other resource that comes to mind!