by Hope
One adult, Four children, Three Two dogs, One cat – three working, two days a week of homeschool co op, four in activities, all social.  The amount of time I have spent in the car every week…well, it makes me dizzy just thinking back on it.  But now, I'm getting some relief!  Please join me in congratulating History Buff on receiving his drivers license this week!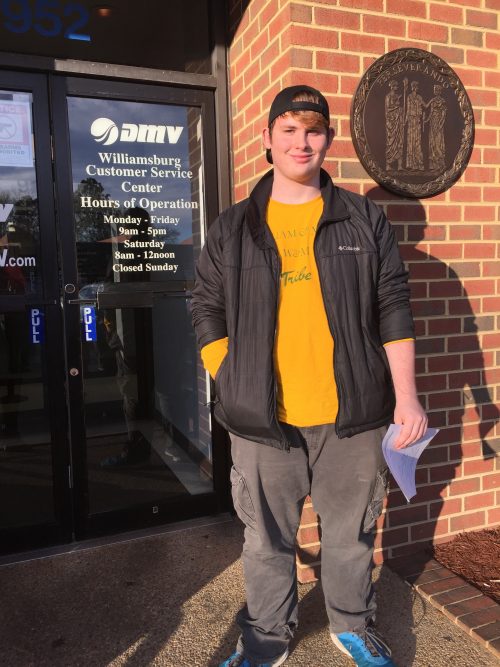 For now, he's only driving himself places until I and he are comfortable with the idea of him truly driving (ok, mostly me.)  But that has already taken a load off since he works almost every day.  Woot, woot!
Financially this is actually helping me…he is paying his own car insurance at $72 per month (he already pays part of his phone bill) and I am going to fill up his car one time per month approx $20 for times he helps me by running errands or taking others to an activity.  He will otherwise be responsible for all gas and car maintenance for his car.
So even during the challenges we are facing, some exciting things are happening over here!