by Ashley
Hi friends!
I think you all know by now that I really do take into consideration your thoughts and opinions about all things financially related to my spending, budget, savings, etc. If you ever doubted it, just refer to my recent plan of action post where I have changed up my debt attack plan of action, in part, to accommodate many of the suggestions I have received from readers.
But right now I have a different sort of decision to talk about – one related not to my debt, but to savings. And although I know that many of you will probably disagree with my plans, this is not a decision I intend to change. It just is what it is on this one.
But to put things in perspective a bit, before I tell you about my new savings plan, I just want to say that I've really thought long and hard about this before coming to the final decision. It was a tough call for me, but one that I am happy about. And its not permanent, but will directly impact my budget for the next year. Here goes….
You may or may not recall that hubs and I will celebrate our 5 year anniversary this year (November 2015). I've mentioned in the past that I really, really wanted to do something super special for our fifth wedding anniversary. My sights were set on Hawaii!!!!
Welllllll, that's not happening. But only because its been superseded by a different vacation plan.
My sweet mother's birthday was last weekend. Her 59th. And I wasn't there to celebrate with her. We facetimed so she could see the babies and we sent a small gift, a photo album which I know she will cherish. My family is very important to me, but my Mom holds a special place in my heart. She's truly one of my best friends (as cliché as that sounds).
And, keeping with the cliché, my Mom does everything for everyone. I don't want to divulge too many of her personal details here, but she cares (physically and financially) for my aging grandmother, she cares (physically and even to some extent financially) for my siblings and myself (no, she doesn't give me money, but she does ease our financial load by sending tons of clothes for the girls' birthday and for Christmas, she helps provide gas money when we visit her, she provides meals and childcare when we're in town, etc. etc. etc.) With all of this caring for everyone else, she doesn't do nearly enough to care for herself. She still works full time with no imminent retirement in sight. She's had a dream to go on an Alaskan cruise for years, but instead spends her money on others. Always on others. Never on herself.
So my sister and I have planned a surprise for next year's birthday.
In February 2016, we will be taking a Mom's 60th Birthday/Family Cruise!
I wish we could swing an Alaskan cruise, since that's been her dream, but the price and distance sets it outside of the realm of possibility for us.
However, my sister and I have been scouring the internet for the past two months and have decided on a cruise sailing from Galveston (one of the closest ports for my central Texas family). After doing a lot of talking, strategizing, and planning, hubs and I have decided to make this a priority for us. But only on one condition: DEBT FREE VACATION!!!
We are planning to cruise in February 2016 (the month of my Mom's 60th birthday). To ensure that we can do so debt-free, we're going to plan to save $400/month just for this cruise.
Now, that's a LOT of money. I know. It's a lot of money that could do a lot of good elsewhere. It could help me get out of debt by an extra $400/month! Or it could go toward a Roth IRA, our 3-6 month savings account, or any number of worthy causes.
But, having made this a priority, it will be entered into our monthly budget starting THIS MONTH (yep, I've already set aside our $400 savings for the month of February). To feel "okay" about doing this, some changes have been made in other areas of our budget. One thing, for instance, is that I've decreased our savings to other areas. I'm going to take things month-by-month (since we have an irregular income, this is the only thing that makes sense). But, for now, I'm holding off on savings in many of the different savings categories that we have created (girls' birthday, travel/Christmas, pet expenses, 3-6 month savings). We'll still be saving monthly toward a car repair fund, dental/vision fund, and annual fees fund because these are all regular expenses that we know we'll incur. The other categories, however, really aren't needed. We'll forego a big birthday party for the girls this year (they won't know the difference…they'll only be 3), we'll hope the dog doesn't get sick (and, if he does, we still have our existing emergency fund), etc. Basically, I can't in good conscience save toward ALL of these places every month, so I had to make some tough decisions.
And, of course, saving $400/month toward Family Cruise 2016 may require a somewhat smaller debt payment than otherwise. But it is what it is.
And, to be fair, I kind of warned you all this would be coming (Note – when I wrote the post about balance and slowing down, we did NOT have plans yet for this cruise. But my point is that I've kind of known in the back of my mind that a slowdown was inevitable at some point. We've now come to that point). To be clear, I'm still 100% invested in getting rid of my debt. That's why I've tried to offset this $400/month savings in other areas so I wouldn't have to impact our debt payments as much. But I want to be honest with everyone about what's going on.
I think this could present an interesting story too….
In my original balance post (seriously, give it a read if you haven't yet. It really explains my mind-set on the matter pretty well), there seemed to be many readers who were interested in a more balanced debt-payoff schedule. And I think it's still a fabulous goal: cash-flowing a vacation planned for 2 years deep into debt-reduction mode. By that point we should be down to only paying off student loans, anyway. So, no worries. I'm keeping my momentum up. But this will be a new, fun road to travel too.
Can I get a hooray for an all cash *real* vacation?!? (I say "real" because we've gone on trips to visit family, but it doesn't feel the same as a "real" vacation!)
Did you take any vacations during your debt-reduction mission? Did you feel that it helped (by giving a nice mid-debt-reduction reward for your hard work) or hurt (by taking funds that otherwise would've gone toward debt)??? Anyone with personal experiences in this domain? I'd love to hear how it all worked out!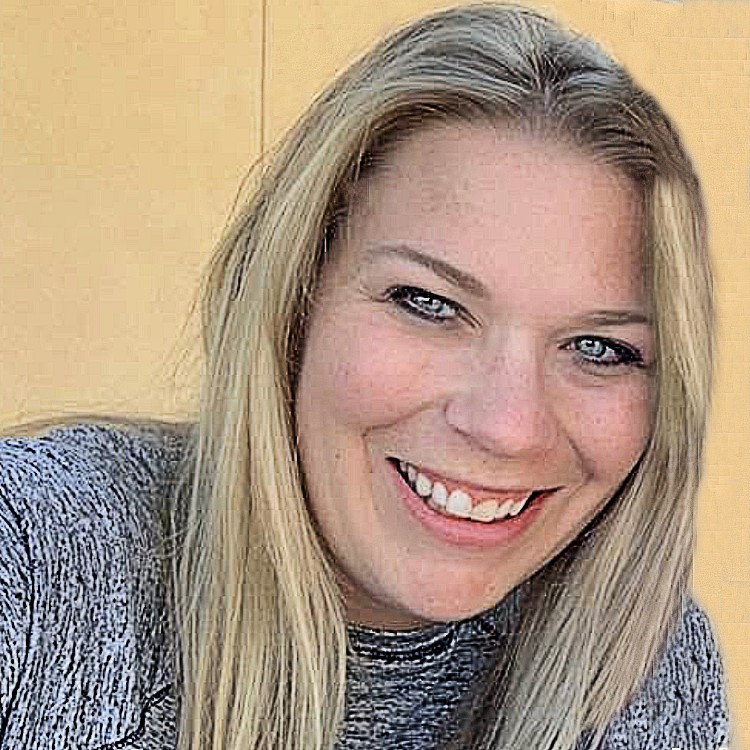 Hi, I'm Ashley! Arizonan on paper, Texan at heart. Lover of running, blogging, and all things cheeeeese. Late 30's, married mother of two, working as a professor at a major university in the southwest. Trying to finally (finally!) pay off that ridiculous 6-digit student loan debt!