by Hope
My marriage failed six years ago this summer.  You can read that story on my personal blog if you are curious, but it does not belong here.  At the time, my business was just two years old and I did not make enough to support us. We ended up moving in with my parents.
Now if you have ever moved in with your parents after being independent for over 10 years, you can imagine how hard that was.  Of course, I was grateful to them, but it was hard.  Over the next few months I worked hard at my business and was able to begin pulling in a full time work load and salary.  I found a rental house.
The kids and I moved out in November that year. We had been with my parents for five months. I loved my new house. It was a rental, but I could choose to buy it if I liked down the road, I had five acres, in the middle of nowhere, the kids could play outside, it was perfect. In the meantime, my husband did a spousal buy out of our marital home, which he kept by choice, and I was able to buy some new furniture to get started in my new life. One month later, it fell apart.
The owners who had moved states away, lost the job they had moved for and asked if they could have their house back. Of course, I gave it back. But I didn't have anywhere to go.  I went back to my husband. I just felt that maybe it was God's way of telling me that I needed to give my marriage another chance.
Six months later it was his dad who told him to get his hands off me. I was leaving and this time, really for good. I moved into yet another rental house and signed an 18 month lease, hoping that would give us time to settle a divorce. At 12 months into the lease, while the kids and I were away at a family reunion, my landlords came in, packed up some of my belongings, painted the walls and did some repairs and called to tell me that I would need to live in a staged home while they attempted to sell it. (Oh, and did I mention that right before I left town, I mentioned to them that I may want to extend my lease.)
Now living in a staged home would not be a problem if I was single with no kids. But as an entrepreneur who worked from home, homeschooled her two kids (then 4 and 5,) and had just gotten certified as  foster family (with their permission to bring other kids into the home,) this was overwhelming.  I told them that this would not work for me and I moved out.
The problem was, I had nowhere to go.  All this back and forth, two failed rentals and no savings to put toward a purchase (and my divorce was still not final.)  I sold or donated most everything big, put everything in a POD and the three of us became homeless.
My dad stepped in then. He saw me trying. I was completely independent and self sufficient. He offered to help me get into a home, purchase a home, give us some stability. The kids and I traveled for about 3 months as nomads, which was actually a lot of fun as we found the perfect home. That was 3 1/2 years ago now. We are home.
But now I need to get my home in my name.  I've been paying the rent, the taxes, the insurance, but my dad put a sizable amount of money down so I didn't have to pay PMI, but my name is not on the title or the financing. As far as I have been able to tell, this will be just like any other purchase. If anyone knows of any other way, I would LOVE to hear about it.
Needless to say, without a significant down payment, which I don' t have, and stellar credit, which I don't have, but am working on, my payment is going to go up.  I HAVE to get this debt journey in firm hand, because the clock is ticking on this goal for both myself and my dad.  As he says, he didn't want to be my landlord, just my dad, and he's perfectly right.
So this is yet another motivator and a place where ANY guidance or suggestions you might have would be so greatly appreciated.
Two things I want to be clear on:
First, purchasing my house will only come to fruition when I've got a firm handle on my debt load, hopefully within months of paying it off.
Second, moving so often is very expensive, but I was blessed that in both cases where my rental fell through the landlords were gracious enough to give me my full deposit in a very quick time frame and the first one even moved me out themselves.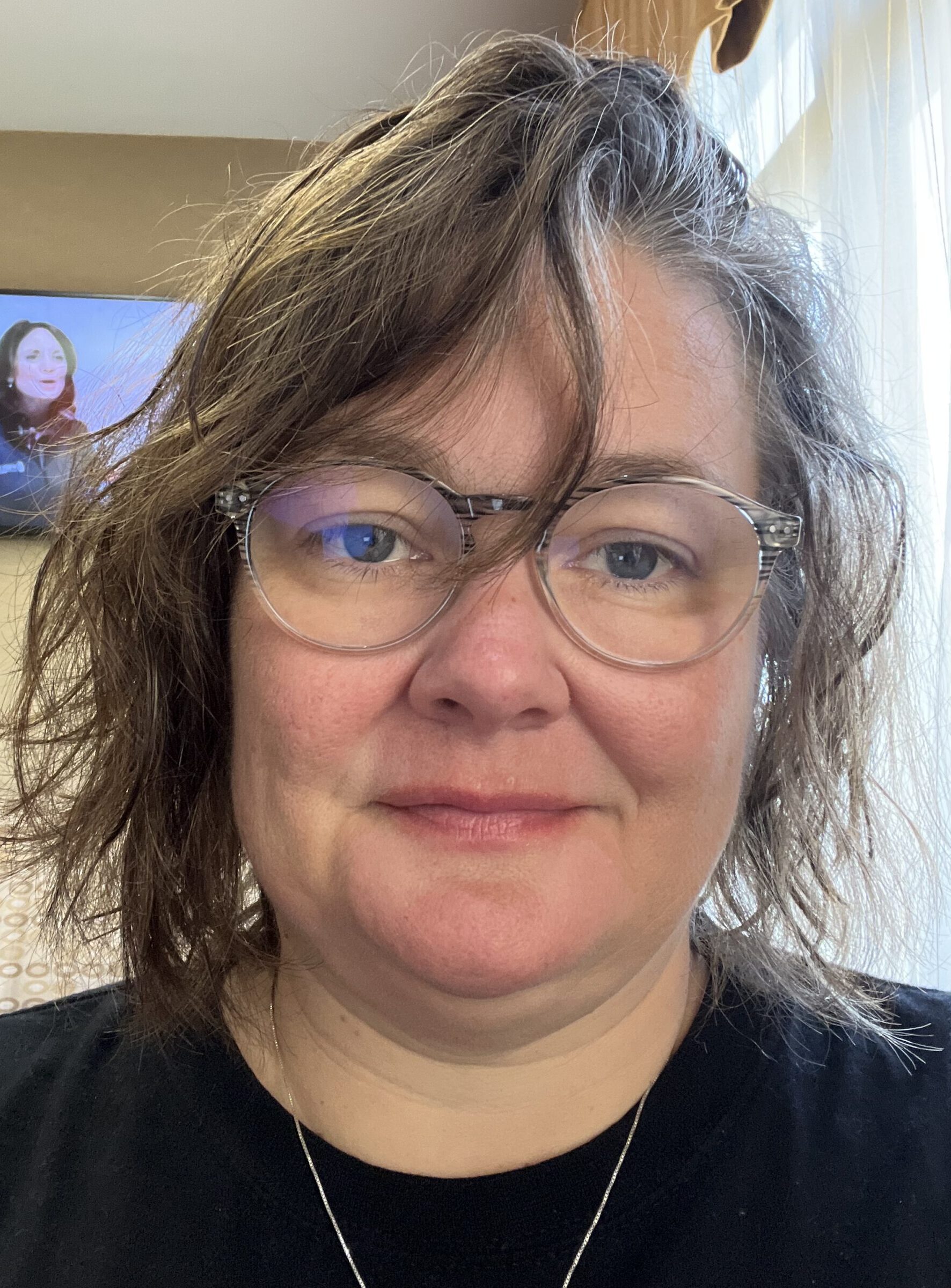 Hope is a digital marketing manager and foster/adoptive single mom to five kids. She has run her own consulting company for over 15 years and took a leap of faith returning to the corporate world in 2021 to a job and team she loves! Hope began sharing her journey with the BAD community in the Spring of 2015 and feels like she has finally mastered the balance between family first and wise financial decisions.