by Beks
How did I celebrate the payment? With a nice bottle of Black Roster Italian wine…
and by nice, I mean a $19 bottle.
Compared to my usual $2 Fresh N Easy Merlot, a $19 bottle is a real treat.
I sat in our backyard (thank you San Diego weather), enjoyed the view, and drank a slow glass.
Not quite the grand show I expected – but spending more would have required a credit card… and I've got too much saving left to do.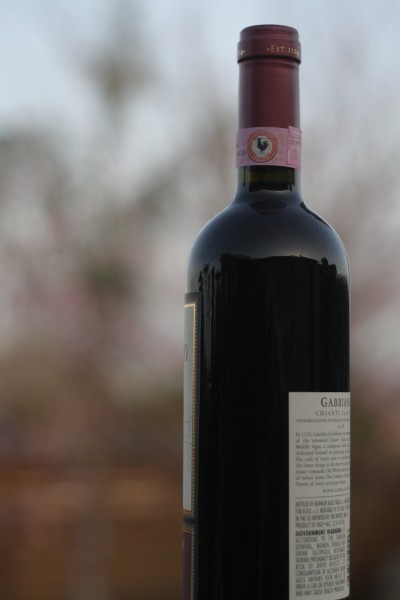 Thank you for three much needed years of support. Thank you for being my friends when I needed them, and my enemies when I did something stupid. I will miss you all.
If I decide to continue blogging when the load on my plate lightens a little, I'll be sure to let you know. In the mean time, I look forward to passing on the BloggingAwayDebt baton.
Cheers!