by Beks
Ok, ok, you KNEW I was going to bring up the new TLC show 'Extreme Couponing' eventually.
If you've seen the show, you know it's about men and women who spend a good portion of their lives clipping coupons and purchasing crap… *cough*… I mean, purchasing 'stuff' and 'saving huge amounts of money' while doing it.
I was excited to watch the show somehow thinking it would be informative and help me in my own shopping endeavors.
The only thing the show 'informed' me was that these people are nuts and I've got a pretty good handle on my sanity comparatively.
This week, I watched the episode with Missy, who spends 35 hours per week couponing. According to her, she saved $60,000 in one year. Um… I DON'T SPEND $60,000 ON GROCERIES IN ONE YEAR!! I spend about 5% of that. Theoretically, I saved $57,000 by not buying junk I didn't need… and I don't have to stockpile. Plus, let's not forget to mention that I spend 40 hours per week working and made real money – not fake 'saved' money. The math doesn't add up for these couponers.
In the episode, she purchased 54 bottles of laundry detergent. She also purchased hundreds of bags of cat treats…and she doesn't own a cat. Who needs 54 bottles of detergent?!? Or 93 bags of croutons? Or cat treats without a cat? Unless that detergent can double as salad dressing and the cat treats as a weird form of bacon bits, I see a disconnect here.
Admittedly, I keep around 5 containers of shampoo, conditioner, deodorant, toothpaste, and hair gel at any given time. I wait for a three or four dollar coupon, combine it with a sale, and buy a couple at a time. I never pay for these items. But do I keep a collection of several thousand bottles in my organized garage that I couldn't use in 15 lifetimes? Not even close.
Let's just call 'Extreme Couponing' what is really is…
Organized hoarding.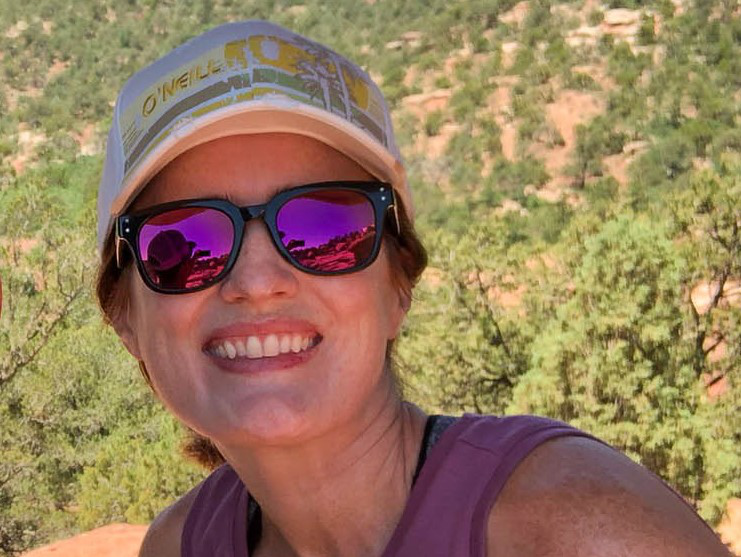 Beks is a full-time government employee who enjoys blogging late into the night after her four kids have gone to sleep.  She's been married to Chris, her college sweetheart, for 15 years.  In 2017, after 3 long years working the Dave Ramsey Baby Steps, they paid off more than $70K and became debt free.  When she's not working or blogging, she's exploring the great outdoors.