by Beks
I've been working both jobs this week and I'm running a little low on energy. Pulling together any sort of dinner at home is a step up from going out and I succeeded every night this week (even though a grilled chicken soft taco from Taco Bell was calling my name).
Since we used our grocery money last week to fix some electrical work, I made remarkably cheap dinners this week including… Hamburger Helper with turkey.
Ground turkey meat was on sale for $3.50 and Hamburger Helper Beef Stroganoff was $1. We stretched 3 meals out of that $4.50. Please do me a favor and… don't tell my mother I used Hamburger Helper.
As I stirred the turkey and read the box, I laughed over the 'Clint's Crop Shop' website information printed on the back. HamburgerHelper.com allows you to upload your photo with a Clint Bowyer photo. I have no idea who Clint Bowyer is – but my nephew is a huge NASCAR fan.
Sure I'm tired and sure the meal selection wasn't that great this week but we ate for 75 cents a serving AND… I got a good laugh.
Here's for you Gage. Auntie Bekah is best friends with Clint Bowyer… and apparently Hamburger Helper gloves.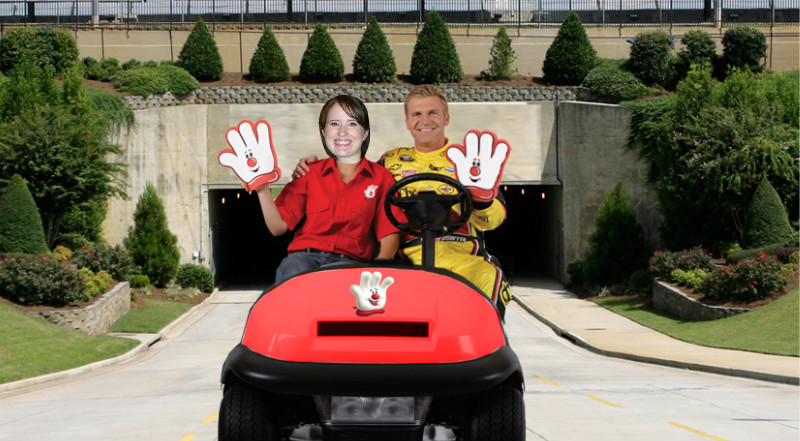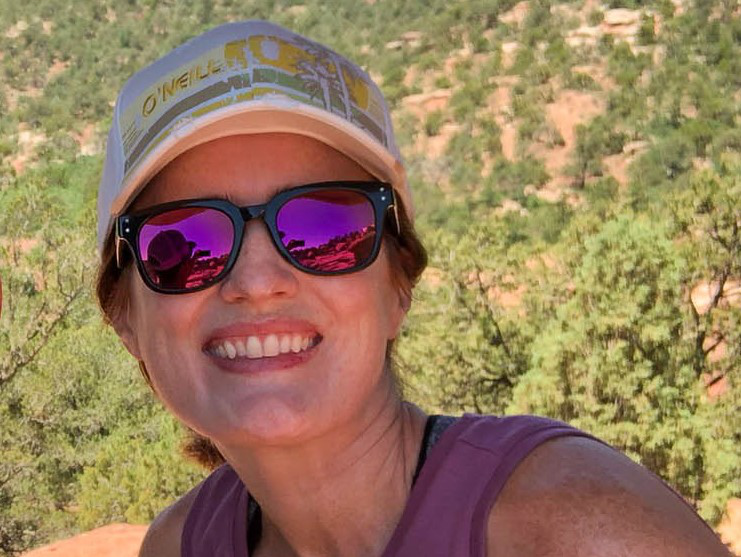 Beks is a full-time government employee who enjoys blogging late into the night after her four kids have gone to sleep.  She's been married to Chris, her college sweetheart, for 15 years.  In 2017, after 3 long years working the Dave Ramsey Baby Steps, they paid off more than $70K and became debt free.  When she's not working or blogging, she's exploring the great outdoors.