by Beks
Less than a week ago, I injured the tendon on the underside of my foot. I wish I could say it was from doing something cool like… snowboarding or… saving the world… but leave it to me to injure myself while doing something boring like running.
It was run, run, run… face to concrete.
Apparently, it's a fairly common injury – albeit a very painful one.
The bad part is, if I don't get this thing under control, the doc will saddle me with a big, ugly, expensive medical boot.
Hmm… perhaps wearing 5" heels to work 10 hours later wasn't a bright idea.
As someone who still periodically thinks I know better than others far more educated than myself, I didn't think it would do too much damage… plus, other than two pairs of running shoes and two pairs of the mandatory California flip-flops (neither of which are HR approved for work use), I don't own a pair of flats.
By 9 am, tears were streaming down my face.
So, I was forced to purchase… *gasp*… flats.
Maybe it was from the pain, maybe it was from the financial frustration, maybe it was from the stress of my 30th birthday, but I found myself with a face covered with tears blubbering to the poor shoe salesman about having to buy 'grandma shoes' and "it's not in the budget – but neither is an ugly medical boot or more doctor's bills."
It wasn't my strongest moment.
*Sigh*
Goodbye to my favorite pair of high heels, hello to 'grandma shoes' for however long it takes to avoid medical boots, doctors, and surgery.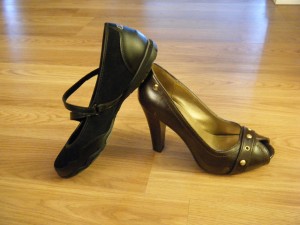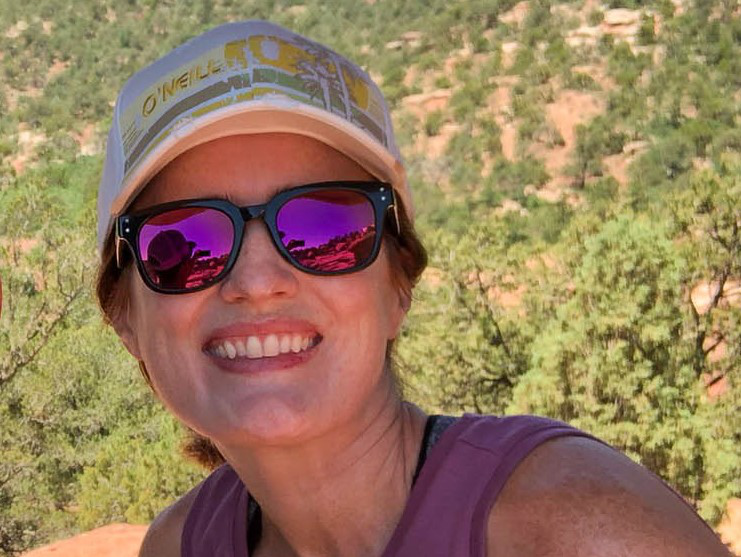 Beks is a full-time government employee who enjoys blogging late into the night after her four kids have gone to sleep.  She's been married to Chris, her college sweetheart, for 15 years.  In 2017, after 3 long years working the Dave Ramsey Baby Steps, they paid off more than $70K and became debt free.  When she's not working or blogging, she's exploring the great outdoors.