by Beks
I like to spend a little time on the last day of each year and reflect on what I've learned.
1. When you pay off credit cards and car loans, banks turn into the very worst version of your mother. They write sappy love notes telling you how much you are missed and wouldn't it be nice if you'd care to spend the holidays with them?
2. It's never too early to start teaching children about the perils of debt – but constantly singing 'If you're happy and debt free clap your hands' to your six month old nephew may annoy his mother.
3. It was somehow possible to lower my already sub-par vacationing standards. I went from 'Motel 4 type establishments' to 'tents with 25 cent showers' – and it wasn't bad!
4. Marrying my best friend and celebrating five years of wedded bliss was the best decision I ever made – well…other than the decision to wear clean underwear in case of an emergency.
5. Blog readers are awesome, supportive, and helpful. Thanks for helping me grow.
6. I've had more than my fair share of laughter and joy. Regardless of the numbers on my bank statement, the interest rate of my mortgage, or drama of life, my family and friends are unchanging. I am a very lucky girl.
Please be safe tonight. Save money, stay home.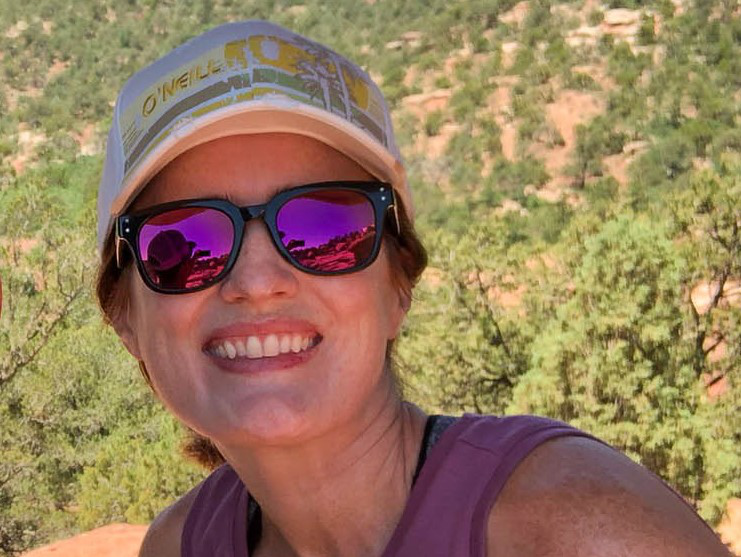 Beks is a full-time government employee who enjoys blogging late into the night after her four kids have gone to sleep.  She's been married to Chris, her college sweetheart, for 15 years.  In 2017, after 3 long years working the Dave Ramsey Baby Steps, they paid off more than $70K and became debt free.  When she's not working or blogging, she's exploring the great outdoors.